In a perfect world, folks that find themselves in disagreement over something pretty major would be able to sit down and rationally hash out a solution that works for both parties.
We don't live in a perfect world. Hence, there's a need for courts.
Unfortunately, courts across the world are riddled with inefficiencies that make observers pull their hair out.
Why is that?
Part of the reason is because courts are constantly bogged down with nonsense cases that revolve around preposterous issues.
Like this one.
Breitbart share the details.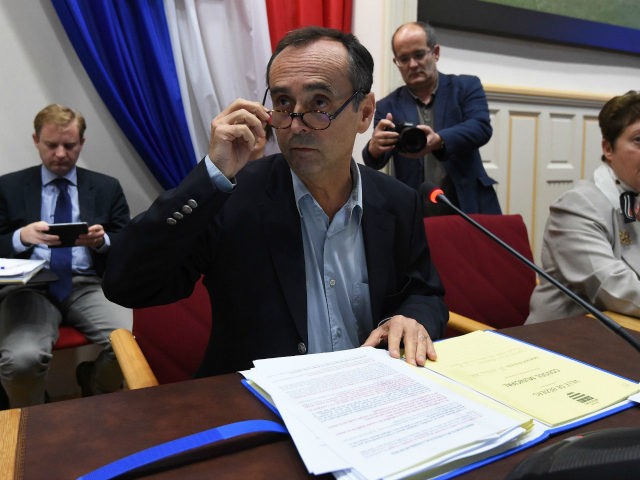 Populist mayor of Béziers Robert Ménard has been told by a French court to permanently take down a nativity scene from the city hall, but Ménard has vowed to let it stand.
The controversy surrounding the placement of the nativity scene began in 2014 shortly after Ménard had been elected mayor of the city.
Complaints were lodged against the religious scene, with some claiming that it violated the strict secularisation laws in France, and now the administrative court of appeal of Marseille has judged that the 2014 nativity had no place in the city hall, L'Express reports.
So who files a suit over a nativity scene?
Is the town infested with descendants of Ebenezer Scrooge?
It doesn't appear that way, but Menard has previously noted that "91 percent of the children are Muslims."
Ménard, despite the court case, also put up a nativity scene in 2015, 2016, and plans to have one this year, as well. According to the Béziers mayor, the new scenes will reflect local regional customs.
Ils pourront tenter d'interdire notre #crèche de 2017, de 2018 ou celle de 2030. On ne cédera jamais sur notre culture !#Béziers

— Robert Ménard (@RobertMenardFR) November 10, 2017
The move will likely allow Ménard to get around the ban as a judgement from 2016 stated that nativity scenes were allowed in public buildings if "special circumstances show that the installation is of a cultural, artistic or festive nature".
Since 2015, the nativity has been accompanied by a large Christmas tree as well as a letterbox for children to post letters to Father Christmas.
On Twitter, Ménard commented on the court's decision: "They will try to ban our #crècheof 2017, 2018 and up to 2030. We will never yield on our culture!"
To sum up, the town is still going to have a nativity scene.
Exactly what was accomplished by tying up the court system with this nonsense?
Not a whole lot, but Santa now has a better idea of where to drop lumps of coal this year.  
Source: Breitbart