Crying and whining liberals just learned a valuable lesson – those Hollywood 'elitist' artists that so often scream at Trump? They can be conservative, too.
And one of them just declared war on a certain female democrat, and her liberal leanings. And while 'artists declare war on politicians' is a pretty common thing in this country, the fact is, I left out the best part:
Congresswoman Maxine Waters couldn't escape the war. Because this was street art, and Waters was appearing at a town hall meeting.
Which means she had to stare at it the_whole_time.
Sometimes artists are good for something, yes?
The American Mirror reports:
Not-so-friendly street art greeted California Congresswoman Maxine Waters to a Inglewood town hall meeting on Saturday.
Famed artist Sabo posted several works around the venue and posted photos on his Unsavory Agents Facebook page.
Sabo, if you're not familiar with him, is a conservative street artist. But that doesn't really do justice to what he does.
As he says on his website, UnsavoryAgents.com, when Bush, Jr. was elected, "there was no place I could go where I wasn't punched in the face by some sort of art defining who I was for being a Republican."
"Evil, Bigotted, Homophobic, Out of Touch, Rich, Greedy, on and on. And then I snapped. Why was the Left allowed to define me and where are the dissenting voices from the Right setting the record straight? Creatively speaking, no one."
So he started setting the record straight.
And holy hell, is he fearless.
Fact is, Sabo isn't just a street artist – he's a conservative warrior. And he's not afraid to get his hands bloody.
And Maxine Waters just met his wrath.
Waters' performance at the town hall was almost overshadowed by Sabo's work. And Sabo himself boosted his notoriety quite a bit.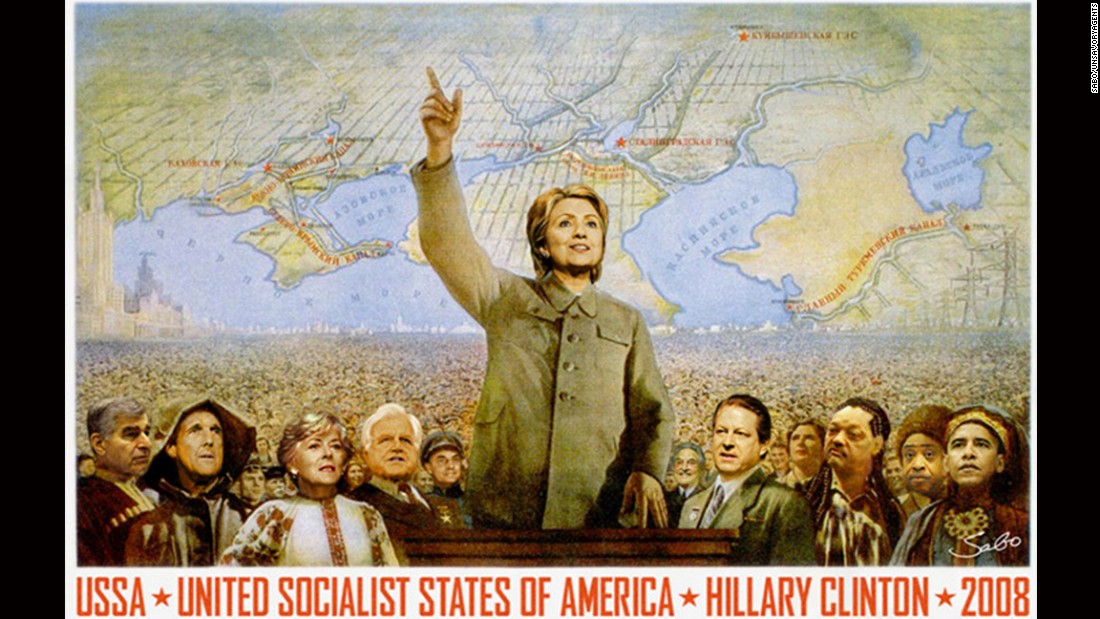 After all, it's hard not to notice when he's got work like this:
Or this:

Or even this:
'Fearless' is almost inadequate for some of these.
Maxine Waters is still in power. But more people are coming around to the fact that she needs to go.
Trump protestors are now getting a taste of their own medicine. And it's absolutely glorious.
Source: The American Mirror