The fight over illegal immigration continues to rage across America.
Make no mistake, President Trump and his administration will continue to crack down on all forms of unlawful entry into our country.
Despite the current bellyaching and resistance from the left, we will see dramatic improvements in the coming months and years.
But for now, we have to deal with unjust leaders, throughout our country, who work to undermine the authority of the President and jeopardize the safety of Americans.
[playbuzz-item url="//www.playbuzz.com/patriotjournal10/do-you-support-donald-trump-s-plan-to-immediately-deport-all-criminal-aliens"]
It's shocking to think that there are mayors, local lawmakers, and sheriffs who actually put the needs of illegal aliens before their own people.
Despite the facts that show how much crime is caused by criminal aliens, they defy the federal government by protecting them in their "sanctuary" cities.
This has allowed drug runners, gang members, and rapists to run free in our communities. These liberals seem to want to protect these deviants, more than the families and children they threaten.
Perhaps shocking of all is when sheriffs, people sworn to uphold the law above all else, do it.
From Breitbart:
The Travis County Sheriff's Office, located in Texas capital county, released 142 criminal aliens for whom immigration officials had issued detainers in a single week…
Officials reported that 206 criminally charged illegal aliens were released from the custody of jails after an immigration detainer had been issued.
Of those, 142 came from Travis County Sheriff "Sanctuary Sally" Hernandez' jail, Texas Governor Greg Abbott's office reported in a statement obtained by Breitbart Texas.
"Today's report from DHS is deeply disturbing and highlights the urgent need for a statewide sanctuary city ban in Texas," Governor Abbott said in the written statement.
"The Travis County Sheriff's decision to deny ICE detainer requests and release back into our communities criminals charged with heinous crimes – including sexual offenses against children, domestic violence and kidnapping – is dangerous and should be criminal in itself."
"Texas will act to put an end to sanctuary policies that put the lives of our citizens at risk."
You have to remember, these aren't innocent family members being unfairly treated by cruel government agents. These are criminal aliens who have committed violent acts against innocent civilians.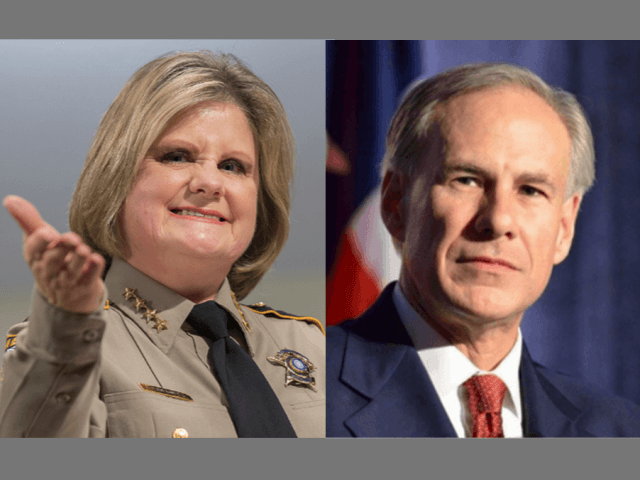 If an American citizen did any of this, they would go to jail. Yet a politically motivated sheriff thought fit to let these people go, who raped, killed, and dealt drugs.
It's particularly surprising that any leader in Texas — a largely patriotic and conservative state — would allow this sort of thing to happen.
Yet Austin, the state capital, has a surprising number of liberal voters, transplants from other parts, whose views contrast wildly from the rest of the state.
It is even more terrible, considering that Texas — above most other states — suffers from the regular crossing of aliens from Mexico.
Governor Abbott is seeming to crack down on this flagrant violation of federal law, by pushing for a state law that will make sanctuary jurisdictions illegal in Texas. 
But that won't stop it completely.  Only when those leaders who are defying the federal government are removed will this practice come to an end.
Source: Breitbart
[playbuzz-item url="//www.playbuzz.com/leefjo10/poll-should-trump-defund-sanctuary-cities"]