In an odd twist of fate, Russian intelligence and ISIS soldiers have at least one thing in common.
If you read the news yesterday, you probably came across a story about ISIS soldiers suffering a shameful and hilarious defeat at the hands of some wild pigs. Sometimes, the best weapon is a well-placed stampede.
Or, in today's hilarious example, a well-placed boat full of livestock. Because farm animals can fight Cold Wars, too.
The Daily Caller reports:
Russian navy intelligence ship sank Thursday after colliding with another ship full of livestock off Turkey's Black Sea coast.
All 78 personnel onboard the Russian ship, called the Liman, were evacuated. The livestock ship was identified as the Youzarsif H.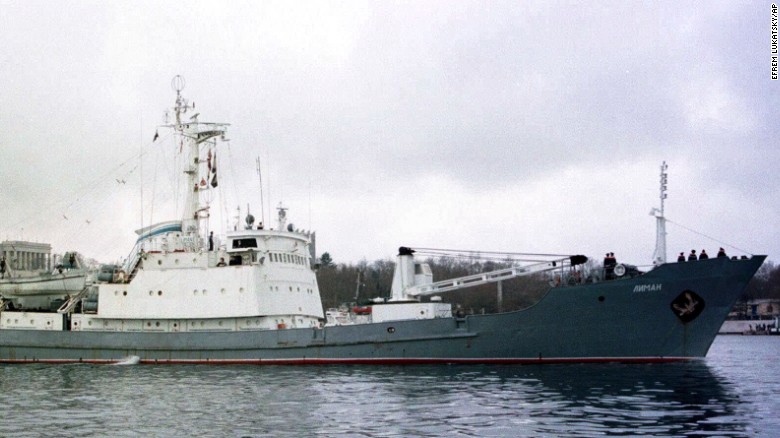 The accident occurred 18 miles off the coast of Kilyos, a Turkish village just north of Istanbul. Turkish shipping agency GAC reported that collision was due to low visibility caused by fog.
There's a whole lot that's funny and also ironic here, so let's start at the beginning:
First, an intelligence vessel collided with a boat full of animals. Mind you, we're talking about a boat that was meant to be filled with the smartest Russians available.
But all of them, while figuring out the best way to undermine Europe and the US, couldn't seem to see a giant boat full of animals heading their way.
Perhaps these guys aren't as smart as they think. Really makes that 'Russian hacker' theory seem completely stupid. Smart enough to hack an election, and dumb enough to hit a boat full of sheep.
Second, this isn't the only ship in the Russian Navy to suffer an idiotic defeat.
The Russian Navy's…only aircraft carrier, known as the Admiral Kuznetsov, was lambasted for spewing smoke all over Europe while traveling through the English channel in October. The U.S. Navy had previously tracked the Kuznetsov in 2011 out of concern that the ship may sink.
That's right – our great enemy, the land of Putin, was sailing a ship so badly worn that we were watching it all the time. Not because it was a threat, but because we were worried everyone on board would die if it sank.
This, folks, is the great Russian Navy.
Really makes all those cries of 'Russia is a threat, and they're stealing the election' seem silly, doesn't it?
Source: Daily Caller