Multiculturalism is death. Death to countries, death to individualism, and death to the Judeo-Christian morality and ethics that have formed and preserved this country through nearly 250 years of constant attack from liberal ideology and lust for power.
If you don't believe me, just ask a European ex-Muslim. He's pro-Trump, pro-capitalism, and the son of legal immigrants. And he's got a powerful message and warning for America: Get Behind Trump.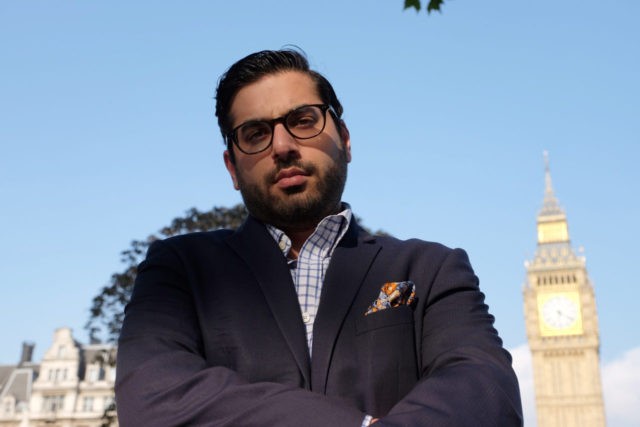 Get Behind Trump, and Save Yourselves, and then Save the Rest of Us.
Raheem Kassam is a former UK politician whose own experience with European multiculturalism has driven him straight into what is truly his calling: editor in chief of Breitbart London. His words during the Breitbart News Daily radio program deserve to be heard, digested, and heeded. "I have lived your future. I come, in a lot of ways, FROM the future. It's a future of socialism, social-justice warriors, and the death of social conservatism."
And Europe? "The war is lost — Europe is over."
My Right America has reported before about multiculturalism's cruel push to destroy the safety and security of Europe's working class. The warning signs, outlined in depth by dozens of conservative experts worldwide, couldn't be clearer – the more the social justice warriors win, the harder it is to save the nation.
Trump, in fact, may be our last chance.
Kassam had particularly blunt words for Europe's chief illegal immigration lobbyist, Germany's Angela Merkel. "I'm aghast that over the past few days Germany's new Fuhrer, Angela Merkel, has decided that Germans should be grateful they have free speech." For context, keep in mind that the 'free speech' Merkel is praising is an act of terror, a firebombing of a Jewish synagogue. Apparently, if you're bombing Jews, the bombs just don't count – not in Merkel's Germany, anyway.
If you're wondering about history repeating itself there, Kassam was, too: "what's really interesting is that the same synagogue in Wuppertal was originally burned down by Nazis during Kristallnacht in 1938."
Well, that's just fantastic. Germany's already destroying Jewish property and places of worship, and justifying it legally under the grounds of 'free speech.' This, ladies and gentleman, is European multiculturalism.
And they have the chutzpah to call Trump supporters anti-Semitic.
Kassam is likely right about Europe: the war is lost, and Europe is dead. But the UK might still be saved – Brexit's astounding success is a sign that Britain is headed in the right direction. And Kassam himself? He was one of the first politicians to meet President Trump in person.
Welcome to the team, Kassam, and I hope we heed your words.
Source: Breitbart