Rodents are tough. So are squealers. But a rat is eventually trapped, no matter how hard he may work to avoid detection.
Or she, in this case.
President Trump has faced an unprecedented level of opposition in his short time in office. Liberals, it seems, are much better at complaining, protesting, and obstructing than they are at voting.
But much of the resistance to Trump is the fault of singular individuals. Angry reporters, perhaps, or loser politicians. Or maybe a deputy chief of staff.
You can do a lot of damage with just a phone, a Twitter account, and a refusal to work together.
Fellow Americans, meet Kate Walsh: White House staffer, #NeverTrumper, and disloyal aide.
The Gateway Pundit reports:
…one of the primary sources of the series of leaks that were designed to undermine the Trump Administration and his presidency have been coming from none other than #NeverTrumper Kate Walsh.
She is being investigated as one of the primary persons of interest that have been distributing highly confidential information to sources such as The (Failing) New York Times, and others.
When TGP reached out to GotNews founder, Charles Johnson, for comment on the story he said that it was '100% reliable, I'm unwilling to reveal the primary White House sources, but Walsh was behind the leaks.'
Walsh, it seems, has given herself a reputation for talking to reporters. No one in the White House talks to her about anything confidential.
And that means, by the way, that all of the 'leaks' you've seen in the press lately aren't leaks at all – they're traps, set specifically for Walsh.
As GotNews reports, "'The president and his allies have been deliberately feeding her fake information in order to find her network,' says a source close to the president's family. 'It's been going well'."
This is, right here, far and away my favorite news tidbit of the day. All the rumors and fake news being traded about by the mainstream media, all the talk about how the Trump administration is in disarray, all of it – lies.
And not just lies given by a dishonest, disloyal, and unpatriotic staffer – lies made up by the president himself, to catch that dishonest, disloyal, and unpatriotic staffer.
Even when he looks like he's behind, Trump is always two steps ahead. Remember that.
Walsh's partners in dishonest crime are many in the media, but one is none other than New York Times 'reporter' Maggie Haberman.
The same Haberman that planted pro-Clinton stories in the national media. If you're wondering why the terrible New York Times has had such an unbelievable bias against Trump, this is it.
Anything to sell papers. They still didn't sell.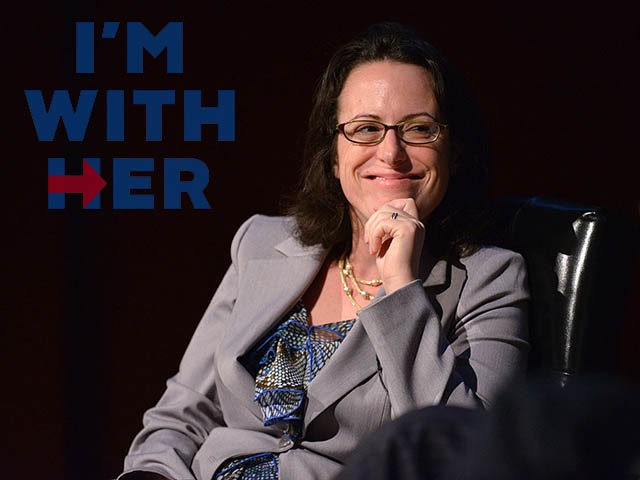 And now, all eyes are on Walsh. As are ours.
Source: The Gateway Pundit
[playbuzz-item url="//www.playbuzz.com/patriotjournal10/do-you-trust-our-president-more-than-the-mainstream-media"]