We live in an increasingly-connected world.
In this day and age, it's not that strange for many of your home appliances to be connected to the Internet via wifi, interact with your smartphone, even have a camera and microphone.
But with all this new found convenience, these devices can be used for nefarious purposes.
The software that runs a smart phone, smart car, or smart TV can be hacked, so that personal information can be stolen and sold.
We learned yesterday thanks to a massive Wikileaks release that the CIA has built sophisticated weapons to hack just about every gagdet on the market, including Samsung's smart TV's.
[playbuzz-item url="//www.playbuzz.com/wearethemedia10/do-you-trust-wikileaks-or-the-cia"]
These devices can be turned into remote microphones and video capturing devices, or data stored on them can be delivered to government agents.
What's worse is that the CIA has lost control of these hacking tools and other entities can now hack computers with the same speed and skill.
But does that mean we're all compromised? Are all of our devices being hacked? Are we all being spied on?
There are a few things we need to learn.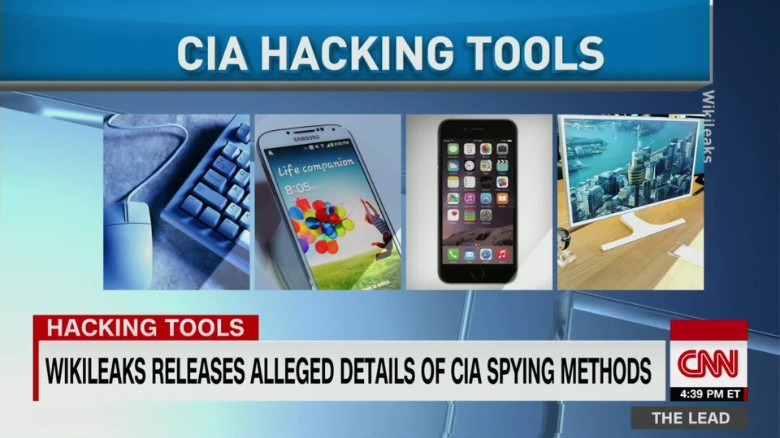 From Daily Mail:
Importantly, the intrusion tools highlighted by the leak do not appear to be instruments of mass surveillance…
'It's unsurprising, and also somewhat reassuring, that these are tools that appear to be targeted at specific people's (devices) by compromising the software on them – as opposed to tools that decrypt the encrypted traffic over the internet,' said Matt Blaze, University of Pennsylvania computer scientist…
In fact, many of the intrusion tools described in the documents are for delivery via 'removable device.'
The Wikileaks documents describe CIA agents physically interacting with a device in order to install their malware weapons.
Many of the vulnerabilities are introduced via USB drives, CD's, and other removable media.
Despite this reassurance, your devices are still collecting data on you, data that can be stolen or exploited. What are you do to?
Anything that is voice-activated or that has voice- and internet-connected functionality is susceptible to these types of attacks,' said Robert M. Lee, a former U.S. cyberwar operations officer and CEO of the cybersecurity company Dragos.
That includes smart TVs and voice-controlled information devices like the Amazon Echo, which can read news, play music, close the garage door and turn up the thermostat…
To ensure a connected device can't spy on you, unplug it from the grid and the internet and remove the batteries, if that's possible.
Or perhaps don't buy it, especially if you don't especially require the networked features and the manufacturer hasn't proven careful on security.
Flashy, modern technology may seem sexy and exciting, but the fact remains is we don't need everything we own to be voice operated or connected to WiFi.
It's better to stay a bit "low-tech" if it means keeping your privacy in tact — from the government or anyone else.
Security experts also recommend basic, common sense steps to ensure your digital safety. Keep you operating systems (on your phones and computers) patched and updated.
Don't click on links or email attachments unless you know they are safe (better safe than sorry).
Enlisting these practice steps to keep yourself safe will go a long way.
Source: Daily Mail
[playbuzz-item url="//www.playbuzz.com/raymondwinston10/can-you-be-a-real-cia-agent"]