When no progress is being made on a specific issue, it's time to buckle down and come up with a solution that works for all parties involved.
As such, each side needs to be willing to budge at least a little bit in order to put the issue to bed once and for all.
Those that remain unwilling to do that – in spite of concessions from the other side – come out as the biggest losers in the whole thing, as they completely expose themselves as having zero interest in making actual progress.
That sums up the actions of the Democrats in Congress these days. Digging their collective feet in the ground is the preferred course of action of late, and they're providing a master course in the concept of obstructionism while doing so.
While the GOP is far from innocent in the overall debate on why things are broken on Capitol Hill, party leaders are at least making an attempt to bring colleagues to the table to find a solution that works for everyone.  
The Daily Caller shares another example of Democrats thumbing their noses at those efforts.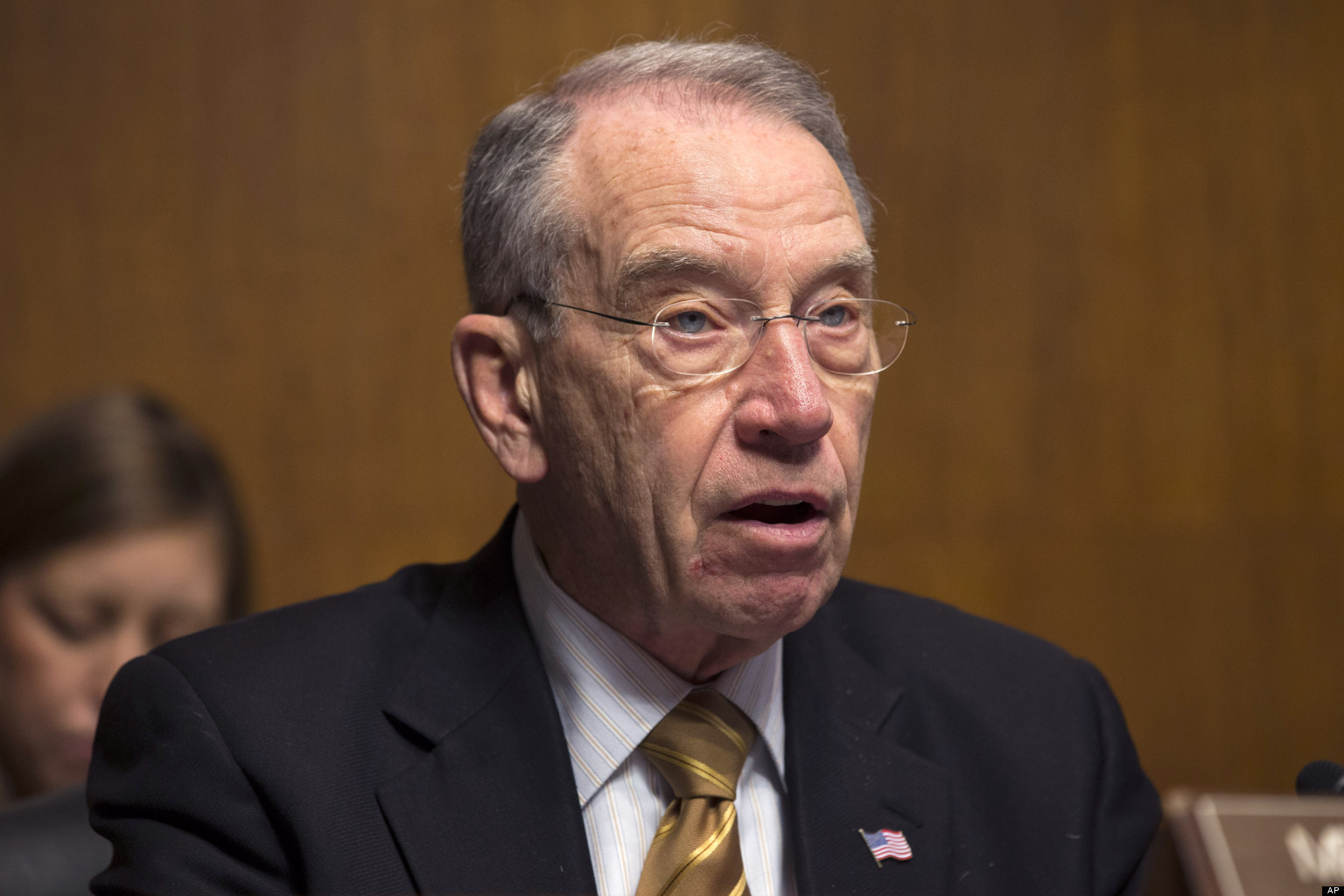 Top Democratic lawmakers dismissed Tuesday a compromise bill offered by Iowa Republican Sen. Chuck Grassley that would give protections to younger illegal immigrants in exchange for long-term immigration reform.
Grassley's so-called SECURE Act would implement several policies long favored by conservative immigration reformers, most importantly the mandatory use of e-Verify and limits on family-based migration.
In return, the law would grant recipients of the now-cancelled Deferred Action for Childhood Arrivals (DACA) program relief from deportation and work authorization for three years.
That's what we call a concerted effort to reach an agreement. Are members of the GOP completely happy to be offering up such a concession on DACA?
We would imagine that many are not, but they are at least adult enough to realize that they have to make a concession here or there to get things done.
We can't say the same for those that are seated across the aisle.
Almost immediately after Grassley introduced the bill, Democratic Sen. Dick Durbin of Illinois rejected the idea that it represented a "good faith effort" to reach a bipartisan solution to the DACA problem.
The Senate Democratic Whip, who is sponsoring a clean DACA amnesty bill, ripped Grassley and other GOP lawmakers supporting the SECURE Act.
"Neither Senator Cornyn nor Senator Grassley has ever voted for the Dream Act," Durbin said in a statement, referring to his DACA bill.

"This proposal, as I have told them personally, cannot be considered a good faith effort to provide protection for the Dreamers, including those who were enrolled in DACA."
In essence, Durbin feels that there's absolutely nothing worth discussing here. Outside of pontificating his way through a self-aggrandizing statement, he's taking his ball and going home.
Is it any wonder why actually getting something accomplished in the nation's capital is like pulling teeth?
Regardless of which party is in power, things will remain broken in DC until the children in office grow up and start behaving like big boys and girls.
Source: Daily Caller