ISIS is facing down so much pressure from Trump, they've had to move to a different battleground – and that's not a good thing.
Let's get the reminders out of the way – ISIS must be destroyed, whether for mass rape, or for mass slaughter, or for promoting an unprecedented level of violence around the world. We've known it's an evil for a long time. And Trump's promises to finally bring them some real fight is one of the reasons he was elected.
It's worked. Too well, in fact. Because now ISIS is trying desperately to recruit anyone they can. Which is one reason why they're sending out calls for militants everywhere to fight wherever they are, whenever they can.
And by 'everywhere,' I mean just that.
The UK Sun reports:
Sick ISIS supporters have used the terror attack at a Finsbury Park mosque to call for more atrocities against the West.
Twisted messages allegedly sent between pro-ISIS supporters appeared on Twitter, calling on fanatics to "wake up" to "the war starting now in your own streets".
The texts…were sent to a WhatsApp group with 225 members in the aftermath of the suspected revenge terror attack, where a van ploughed into Muslim worshippers in the early hours of Monday morning.
If you missed today's news, let's get a bit of background out of the way. A mad London murderer took a van and crashed it right into a crowd of – wait for it – Muslim worshipers early yesterday morning.
It seems pretty obvious that the man was mimicking recent Islamic terror attacks made against Londoners in recent weeks. This time, though, the victims were Muslims.
And ISIS, normally eager to claim credit for any innocent death, decided to try its hand at overseas recruitment.
The twisted rant, sent from a group called 'War news/ Ummah [community] news' called on group members to take action, saying: "Oh Muslims you need to wake up the war is starting now in your own streets outside your own Masajids.
"Your elders could be killed, your sisters could be attacked."
There's no way of knowing how many fearful Muslims might answer that call. That uncertainty is a powerful weapon in the hands of terrorists.
But its worth noting that this sort of murderous counter-attack plays right into ISIS hands.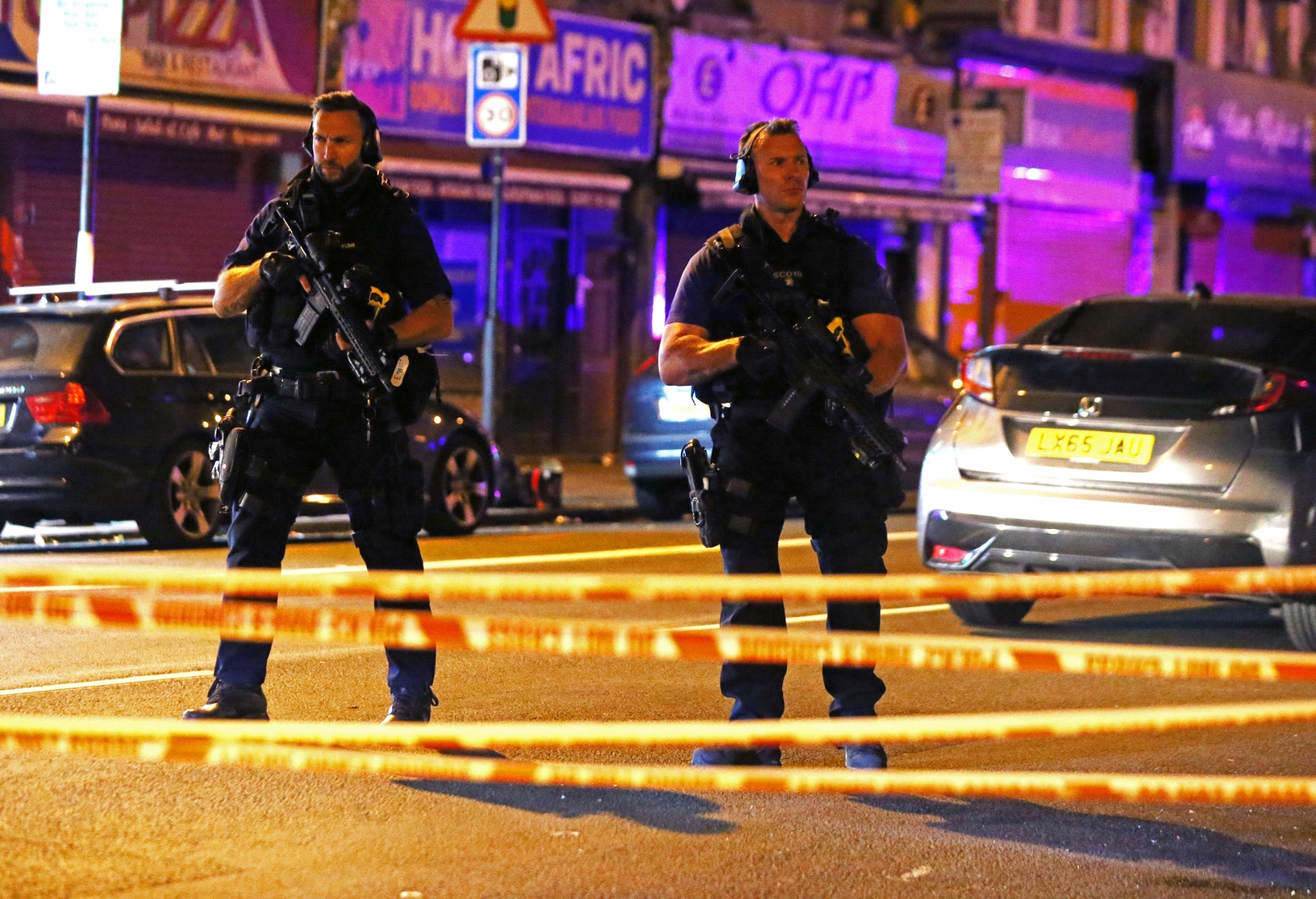 Fact is, ISIS believes it's the only place where Muslims can truly live as Muslims – and it wants other Muslims to move in.
And sometimes the best way to convince people to move is to get all their neighbors to fear them. It's far easier to leave if you don't feel you belong anymore.
Yet another reason, I suppose, that ISIS must be destroyed.
Source: UK Sun