In news that shocks absolutely no one, the Democrats have been caught funneling money to each other in a web of corruption – and they show no signs of quitting.
One of the names involved won't surprise you – Maxine Waters, Democrat from California, and representative of everything bad about the swamp. And, of course, the head of the anti-Trump movement in Congress.
The other name, though, you should pay attention to. She's gotten some notoriety for her questioning in the Jeff Sessions hearing, and is being praised as the new face of the anti-Trump movement.
And Kamala Harris is also representing California. Typical, that.
The Washington Free Beacon reports:
Campaign committees for Democratic Sen. Kamala Harris twice paid tens of thousands to campaign committees for Democratic Rep. Maxine Waters in exchange for placement on a mailer announcing Waters's endorsement of Harris, according to Federal Election Commission records.
Harris—who has garnered media attention and earned speculation that she is positioning herself to run for president in 2020 following her performance during recent Senate hearings, including that of former FBI Director James Comey—has kicked $63,000 to the campaign of Maxine Waters, the congressional face of the anti-Trump movement, in exchange for placement on the endorsement mailers.
The Beacon makes it sound like there's nothing going on. But let's be blunt – Harris is paying a great deal of money to Waters, just to be associated with Waters.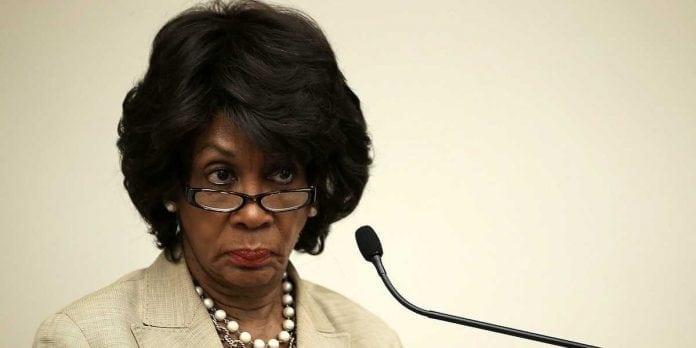 And Harris didn't exactly earn that money the same way you and I do. It's SuperPac and taxpayer money. And I'm sure there's a thousand other and better uses you could think of for those funds.
But putting your name on a mailer, going out to hundreds of thousands of Californians, has more benefits for reelection than actually doing something good for the country. And Harris has known this for a while.
On May 5, 2010, when Harris was running for attorney general in the state, her campaign committee paid Waters's campaign committee $20,000 to appear on her slate mailer announcing the endorsement.
Harris made three payments totaling $33,000 to Waters's campaign committees throughout the 2010 election cycle. Harris won her election for attorney general.
That last part is the most important. Harris won. Because money can buy you a Democratic victory.
(Unless you're Hillary, of course.)
The problem with Waters' scheme? Technically, it's legal – one of those 'DC swamp' rules that allows politicians to remain corrupt. So it's not likely to stop anytime soon.
But it's one more illustration of why the country voted Trump.
Source: Conservative Tribune