Take a quick break from constant politics, and remember a few very important things:
1)      The IRS does not call you to tell you that you owe money. It's almost always mail.
2)      The IRS will not need you to give them your credit card information, or bank account information. Believe me – they have it.
3)      If anyone claims to be from the IRS and asks for these things over the phone, hang up immediately.
[playbuzz-item url="//www.playbuzz.com/uniformstories10/which-crime-fighting-tv-character-are-you"]
Or, if you happen to be a cop who specializes in Fraud Education and Prevention, you could keep talking to the fraudster and record the conversation, just for a few laughs.
That's exactly what officer Kyle Roder did, and it's made for one of the most memorable YouTube videos we've ever seen.
The Daily Mail reports:
A scammer who tried to rip off a Wisconsin man by pretending to be an IRS agent certainly picked the wrong target when he called Kyle Roder – a cop who specializes in telephone fraud.
After being told that police would come to arrest him if he didn't hand over details to the scammer, Roder and fellow cop Don Henning called the conman back – and caught him in his own lies.
The Eau Claire Police Department released the video on Monday, and Roder's clever questioning – and hilarious expressions – won the video more than 3.4 million views in just two days.
The video itself is worth watching without reading the transcript. Seriously – take a quick break and watch it. Hilarious and educational.
By far my favorite part, however, is the moment when Roder catches the scammer in one of many big lies:
The conman…asks for Roder's name and address so he can look up a nonexistent case file.
'But you said you're going to issue a warrant for me and come to my house,' Roder says.
'If you don't have my address, how are you going to do that?'
Classic.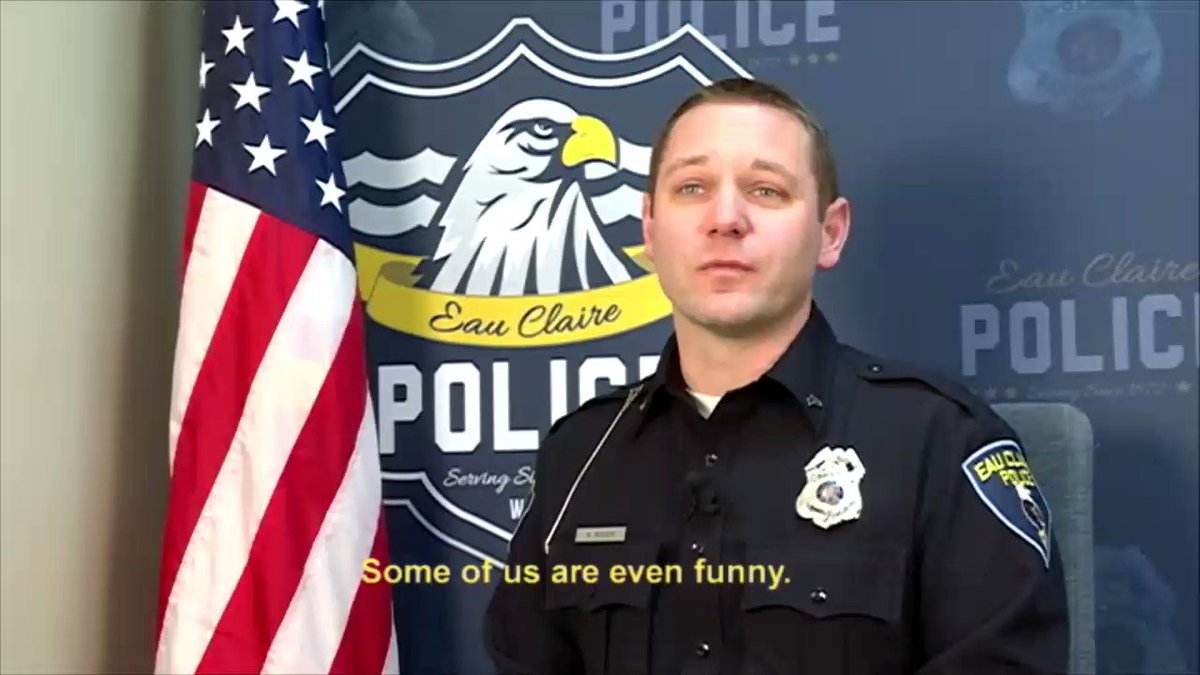 The video ends with Roder explaining a few simple truths about telephone fraud.
They're common-sense, but common-sense for the technological era – in short, kids who grow up with technology won't be fooled, but earlier generations certainly will.
If you're not used to what technology can and can't do, you're liable to believe whatever someone tells you.
And this type of scam targets the elderly, for what it's worth.
Cheers to Officer Roder. And we sincerely hope he makes more videos.
Source: DailyMail
[playbuzz-item url="//www.playbuzz.com/abbyrose11/are-you-police-fbi-material"]