Conservatives have said it time and time again – we're not opposed to legal immigration. And if you come here the right way, we'll welcome you with open arms.
This isn't one of those cases.
Consider the process – apply for citizenship, fill out your paperwork, and wait the amount of time you're supposed to wait. Don't deal drugs. Don't commit crimes. Above all, don't lie on your application. Because if you do, the USG can kick you out.
This woman was denied, just in time. That's what happens when you lie on your application…about stealing thousands of dollars from other immigrants.
The Daily Caller reports:
A Mexican national who had become a naturalized U.S. citizen has been stripped of her citizenship for impersonating an immigration officer and running a fraud scheme against unsuspecting illegal immigrants.
Araceli Martinez, 53, was ordered to give up her certificate of naturalization and refrain from claiming any rights or benefits of U.S. citizenship.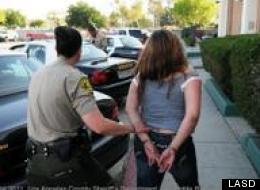 Martinez impersonated a U.S. immigration officer between June 2011 and March 2012 and convinced illegal immigrants that she could assist them in obtaining legal status. Prosecutors say Martinez ripped off her victims for thousands of dollars without ever submitting any paperwork on their behalf.
In short, not only was this woman breaking US law, she was taking away the right of other people to get here legally.
And that is just heinous enough a crime to make the Department of Justice make exceptions for your prosecution.
Under U.S. immigration law, a person who gives false testimony for the purpose of obtaining an immigration benefit does not meet the bar for "good moral character" required to obtain citizenship.
The Supreme Court recently limited the types of false statements that can be used to revoke citizenship, but prosecutors in the Martinez case were able to prove that her lies were material to the naturalization process and therefore grounds for denationalization.
In other words, while Martinez was technically rejected for citizenship because she lied on her application, we all know the real reason:
She was doing something terrible. And it was bad enough that Department of Justice and ICE decided to push for her punishment on a law that might not normally apply.
Woman sentenced to 10 years in immigration document scam https://t.co/LuMfGxWeHS pic.twitter.com/0RPGX28puP

— IndyStar (@indystar) August 19, 2017
Do bad things, and we might throw the book at you.
Ruin people's chances of legal immigration, and we might kick you out.
Source: Daily Caller