Those who work in public office carry much responsibility on their shoulders.
As leaders of a country, they are often held to a high standard. If they appear to be abusing their positions for financial gain, the results can be devastating.
That's just what one leader is facing right now. But are these charges legitimate, or part of a witch hunt?
From Breitbart:
Attorney General Avichai Mandelblit will indict Prime Minister Benjamin Netanyahu's wife Sara for diverting public money to her private housekeeping expenses to the tune of hundreds of thousands of shekels in state funds, Channel 2 reported on Monday.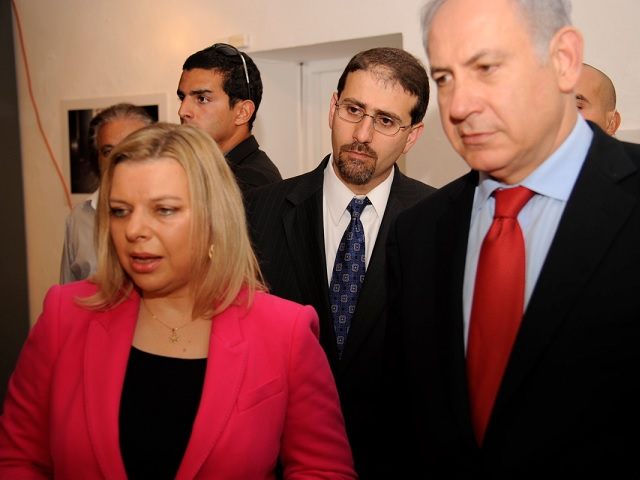 Police charged Mrs. Netanyahu with using state funds to pay for her late father's caregiver, in addition to splurging on expensive meals at the Prime Minister's Residence, employing an electrician for private jobs and purchasing garden furniture for the Netanyahus' home in Caesarea…
Police suspect the Netanyahus of ordering NIS 11,000 ($3,050) worth of food to the Prime Minister's Residence – which employs an in-house chef – despite receipts which show the food to have been purchased for the Prime Minister's Office, Channel 10 reported.
The Netanyahu family issued the following response: "Yair Netanyahu [the eldest son] is vegetarian, Avner [the younger son] and Mrs. Netanyahu almost never eat meat, and the prime minister does not consume food worth thousands of shekels from a steak house. It would be interesting to find out the housekeeper's part in these orders from 2011."
The Attorney General is suggesting that Netanyahu took state funds to spend on private needs. Yet there seems to be clear evidence that she was not the one involved. The family is suggesting that someone else in the household was skimming from the books.
Much of the media frenzy around this issue stems from a general dislike they have for the prime minister. As a stalwart supporter of his people and country, he refuses to play the political games that the media expects him to. Therefore they—and the political establishment—are persecuting him and his family.
Hmm, sounds familiar.
It all remains to be seen whether or not the Netanyahus will be found guilty of this crime. Or if Sara will in fact be indicted.
Source: Breitbart
[playbuzz-item item="3246b98b-1e8f-413e-b0ba-61788a571f9b" format="poll"]