Under President Trump, the United States is taking a stand against the U.N.
While a potential force for good, the United Nations has frequently upset America with its corruption and incompetence.
This week, the United States sent a formal notice to the U.N., officially letting them know they were leaving this one accord.
From Breitbart:
The Trump administration notified the United Nations Friday of its intention to leave the Paris climate accord, the latest in a series of formal steps the administration needs to take to leave the agreement in 2020.
President Trump announced in June his intention to fulfill a campaign promise to leave the agreement that was signed by President Obama, and which supporters hailed as a vital landmark in the fight against climate change.
Trump and many conservatives saw the deal as one that placed a disproportionate burden on America's economy and business and called for the U.S. to be withdrawn.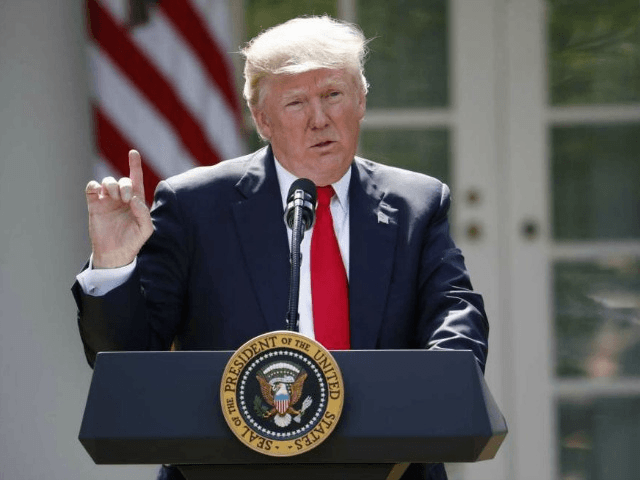 The State Department announced Friday that it had formally notified the U.N. of its intention to leave.
"As the President indicated in his June 1 announcement and subsequently, he is open to re-engaging in the Paris Agreement if the United States can identify terms that are more favorable to it, its businesses, its workers, its people, and its taxpayers," a statement said.
We all know the Paris Climate Accord was a terrible deal, one that former President Obama forced the country into. He did not consult Congress, nor seek their approval, a direct overstepping of his authority.
He essentially forced the entire country to terms that would hurt our economy, jobs market, innovation, and potential growth. Some experts claimed the accord would cost the U.S. 6 million jobs.
In leaving the Paris climate accord, Trump is making good on one of his major promises. He is putting Americans first, ensuring that our ability to grow economically, create jobs, and stay competitive is not hampered by radical environmentalism.
As arbiter of this bogus agreement, the United Nations had to be notified. It's the first step in officially leaving the accord. The next step is to apply to leave on November 4, 2019, with the U.S. completely out of the agreement by 2020.
Source: Breitbart
[playbuzz-item item="9a5507e2-0f49-4e09-80c1-dd027318aa7e" format="poll"]