The democrats are desperate. Years of bad leadership and toxic politics have driven millions of voters away from their base.
Yet today they don't even know how to win them back. Their corruption is so deep, they might never recover.
Just to show you how desperate they've become, Gov. Jerry Brown even said something that will stun conservatives speechless.
From Breitbart:
California Governor Jerry Brown says the Democratic Party should be open to pro-life candidates as it seeks to regain control of the House in 2018.
On NBC's Meet the Press Sunday, Brown, a Democrat, rejected the notion that his party needs to embrace "ideological purity," and said the Democratic base is "shifting."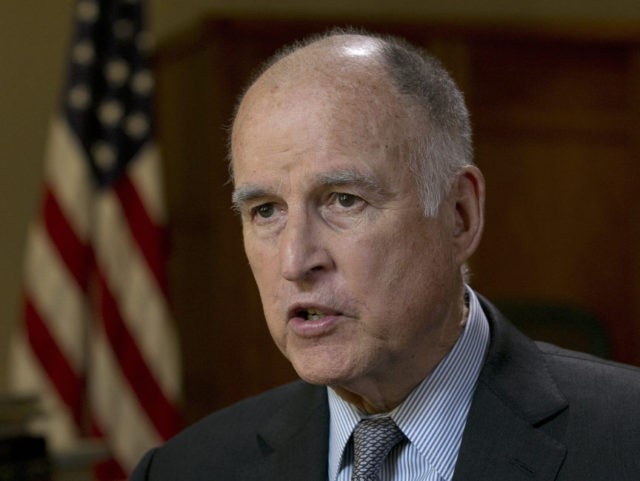 "I'd say, look, even on the abortion issue, it wasn't very long ago that a number of Catholic Democrats were opposed to abortion," Brown said.
"So the fact that somebody believes today what most people believed 50 years ago should not be the basis for their exclusion."
"In America, we're not ideological, we're not like a Marxist party in 1910," Brown added. "We are a big tent by the very definition."
Brown's remarks come as a firestorm has erupted within the Democrat Party following the recent announcement by the party's congressional campaign committee chairman, Rep. Ben Ray Luján (D-NM), that "there is not a litmus test for Democratic candidates" on abortion rights.
Too little too late, Jerry. You've alienated honest, hard-working Americans with your pro-transgender, pro-globalist, pro-illegal immigration platform. You are going to have to do a lot more to win back voters than just pretend you care about pro-life.
How about all those other stances you support that people hate? You can't fleece voters simply on the issue of abortion.
The democrats have lost touch with regular Americans. They are the party of East/West Coast elitists, who look down on everyday people like you and me. They pander to big businesses and international special interests, rather than the needs of Americans.
Suddenly welcoming pro-life candidates won't be enough to win back voters. Especially when major figures in your party are clearly against it.
Continuing the popular feminist narrative that abortion is women's health care, Sen. Kirsten Gillibrand (D-NY) tweeted, "We do not have to make compromises on protecting women's health to win back the House or Senate"
Yeah, somehow I doubt this pro-life con is going to work.
Source: Breitbart
[playbuzz-item item="33aaba1f-4511-454d-8592-813ff76eb3cd" format="poll"]