There will always be a struggle between established politicians and visionaries.
Donald Trump won the White House because he promised a better deal to American voters. He promised to overturn years of government corruption.
But it looks like some of his most loyal allies aren't sticking around to help him see it through.
From Free Beacon:
An ongoing staffing purge being conducted by White House National Security Adviser H.R. McMaster has thrown the West Wing into chaos, according to more than half a dozen Trump administration insiders who told the Washington Free Beacon that McMaster has been targeting long-time Trump loyalists who were clashing with career government staffers and holdovers from the Obama administration…
The Trump staffers fired by McMaster had repeatedly clashed with career government staffers and holdovers from the Obama administration on issues as diverse as military strategies for Syria and Afghanistan, whether to tear up Obama's landmark Iran deal, the controversial détente with Cuba, the U.S. role in confronting Islamic radicalism, and the Paris Climate Accord, according to these sources…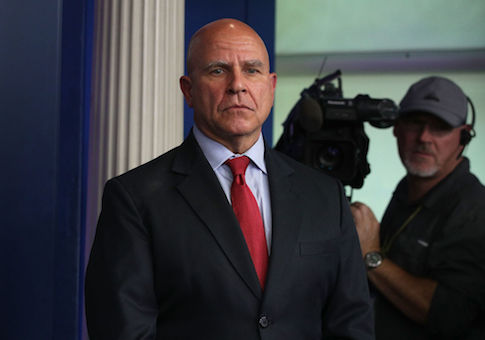 More purges are said to be on the way, according to multiple insiders who described a list of at least four other senior NSC officials McMaster intends to target. Other sources confirmed the likelihood of more purges, but disputed some details on that list.
Right now much of this is rumor-mongering and quotes from "sources." But it is clear that there is a mighty struggle between established politicians and those who want to reform D.C.
Kind in mind, this only concerns the NSC. Claiming this effects the rest of the administration is a bit overblown.
But we do know that taking our country back from corrupt insiders will always be a fight. But I'm not worried. The pressure on McMaster is getting increasingly intense. If he is "purging" staffers in favor of established government flunkies, he won't be able to do so for long.
He will have to answer to the top man himself over these decisions. If it's clear that he is trying to undermine the president's vision for America—he'll have a lot to answer for.
Until then, we'll just have to wait and see.
Source: Free Beacon
[playbuzz-item item="67e0cce6-5c63-40f7-8e9d-6a9ce0c2df10″ format="poll"]