Once in a while, we find common ground with liberals.
It takes a lot of hard work, and convincing, but occasionally a few of them see reason and work to support conservatives.
Such was the case when a very important law was passed in the Senate Foreign Relations Committee. One that will save lives and fight terrorism.
From Free Beacon:
Legislation that would cut U.S. funding to the Palestinian Authority until it stops payments to terrorists and their families passed through the Senate Foreign Relations Committee with bipartisan support.
The bill passed through the committee in a 17 to 4 vote. It was supported by all of the Republican members of the committee, including Sen. Marco Rubio (R., Fla.), an original cosponsor of the bill, and six of the Democrats—Sens. Ben Cardin (Md.), Bob Menendez (N.J.), Tim Kaine (Va.), Ed Markey (Mass.), Chris Coons (Del.), and Jeanne Shaheen (N.H.).
The bill, named after an American who was killed by a Palestinian terrorist in Israel last year, would cut off U.S. aid to the Palestinian Authority until it ends its "pay to slay" policy which distributes $300 million to terrorists and their families annually…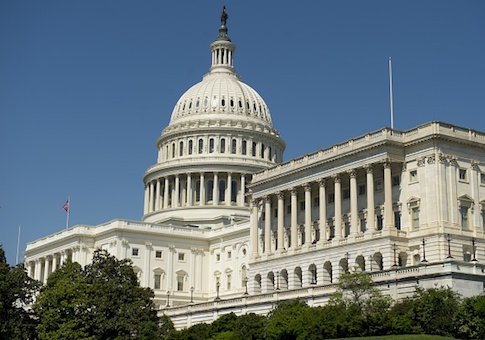 The committee members also approved an amendment to the bill that would create an escrow account for the money that is being withheld from the Palestinians as a result of the law.
The escrow period was set at one year, and the money will be released only if both the payments to terrorists are stopped and the "pay to slay" laws are officially repealed.
Some of you might be shocked to learn we've been giving so much money to the PA. The United States — being a strong and charitable nation — gives aid to many nations around the world.
Yet it was clear that the Palestinian Authority was aiding terrorists — specifically terrorists who were targeting Israelis.
That kind of behavior cannot be tolerated. Especially if they were using funds from the U.S. to do so.
This bill will put considerable pressure on the PA. Perhaps they will see the light and end this practice. Perhaps not. But either way, we can be sure that U.S. dollars aren't going to murderers.
The fact that a few democrats voted in favor of the law is a good sign. They have been fighting the president tooth and nail. Proving that they do not have America's best interests at heart. This vote shows at least a few of them can do the right thing, once and a while.
Maybe that will spread to the rest of the bunch.
Source: Free Beacon
[playbuzz-item item="8e7fa19e-6c9f-46d1-9cf4-803791047893″ format="poll"]