The fight in Washington rages on.
Despite the fact that we have a republican in the White House and a republican majority in both Houses of Congress, there's still a lot of conflict and struggle in passing President Trump's plans.
This is not only due to democrats working tirelessly to upset the president's plans.  There are plenty of insider republicans — entrenched D.C. elitists — who do not support the president and hamper his progress.
Their goals are much like the democrats': to pander to special interests, globalists, and big businesses rather than empower and listen to the American people.
Perhaps that's why the initial repeal of Obamacare failed. It's certainly why lawmakers work so hard to frustrate Trump's plans to build the wall.
With the recent budget deal moving forward, conservatives are critical of what's in the plan and what's not. They are especially upset about certain organizations getting federal funding.
Yet Speaker of the House Paul Ryan has assured Americans, that it's not as it seems.
From Daily Caller:
House Speaker Paul Ryan said during a Tuesday press briefing that "Planned Parenthood is not funded" in the current budget deal, clashing with statements made by other Republicans Monday…
During Tuesday's briefing with Ryan, a reporter mentioned that conservatives are "disappointed" that Planned Parenthood remains funded in the spending bill.
Ryan began his response by ensuring that defunding would be in the reconciliation bill, echoing what Mulvaney said previously.
"Look at what all of our pro-life groups are saying. The Planned Parenthood legislation needs to be in the reconciliation bill as it is, because that's how you get it into law," Ryan stated.
However, Ryan also asserted that the spending bill itself doesn't fund Planned Parenthood.
"This bill does not have funding for Planned Parenthood," he said. "That's important. The reconciliation bill advances the pro-life cause even further."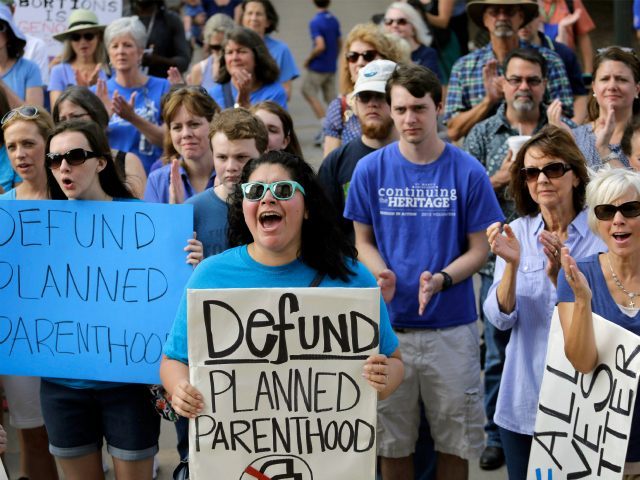 With Donald Trump in the White House, pro-life advocates have one of their biggest champions as president. Yet there are plenty of lawmakers in Washington determined to aid Planned Parenthood and other groups that support abortion.
The fight to defund Planned Parenthood and work to end abortion in America will not be an easy one. Each budget deal that puts cash into the hands of that terrible organization makes it harder and harder.
Unless the GOP and the president push hard with their pro-life goals, nothing is going to change. Democrats will fight them tooth and nail; there is no compromise with them. They must craft a budget that fulfills Trump's promises and works to eradicate abortion for good.
The American people will demand nothing less.
Source: Daily Caller
[playbuzz-item url="//www.playbuzz.com/patriotjournal10/do-you-agree-with-mike-pences-decision-to-let-states-defund-planned-parenthood"]