There is a long history of state officials defying the wishes of the federal government.
Often this is to protect the interests of their states or citizens. But more often, it is to undermine the authority of the President.
Recently we learned of a few states that are refusing to comply with the President's direct order. The results could be harsh.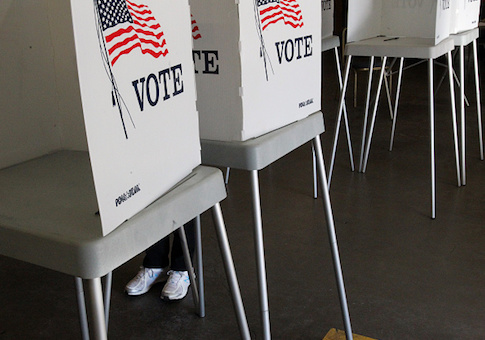 From Free Beacon:
State officials from California, Kentucky, and Virginia said Thursday that they will not fulfill a request for voter data from President Donald Trump's commission on election integrity.
Kansas Secretary of State Kris Kobach, the commission's vice chairman, sent letters to all 50 states on Wednesday requesting "publicly-available voter roll data," the Hill reported.
The letter directed states to turn over "publicly-available voter roll data including, if publicly available under the laws of your state, the full first and last names of all registrants, middle names or initials if available, addresses, dates of birth, political party (if recorded in your state), last four digits of social security number if available, [and] voter history from 2006 onward."
The letter further requested information about "convictions for election-related crimes" since the 2000 presidential contest.
Virginia Gov. Terry McAuliffe (D.) castigated Trump's election commission in a statement, saying he has "no intention" of fulfilling the data request.
Their refusal to hand over this information is pointless. Being this is mostly public information, Trump's people will easily acquire the voter details by other means.
It's telling that liberal states are refusing to comply. Why refuse to hand over this information, you guys? Perhaps it's because if the President's people study the voter rolls, they'll discover more than a few fraudulent names.
There is evidence that voter registration and voter fraud took place during the 2016 election. This fraud largely benefited democrats. They have been dealing in voter fraud—using the names of dead people and allowing illegals to vote—for a long time.
Now they are trying to prevent the White House from exposing this scheme to the country. Revealing that possibly millions of democrat votes were cast illegally? That just might be the nail in the DNC's coffin.
But regardless of their obstruction, the truth is going to come out.
Source: Free Beacon
[playbuzz-item item="a01ecb36-9d91-474c-949c-d109bd8adf3a" format="story"]