When Donald Trump said he would rebuild this country, he meant it!
In his first 100 days, the president has made good on many of his promises. Most recently he has released his budget proposal that would slash government spending. But it will also preserve the most important programs and expand much needed work.
And if you're wondering about Trump's biggest promise, yep he's seen to that. He's already set aside a big chunk of cash to get the project rolling, whether liberals like it or not.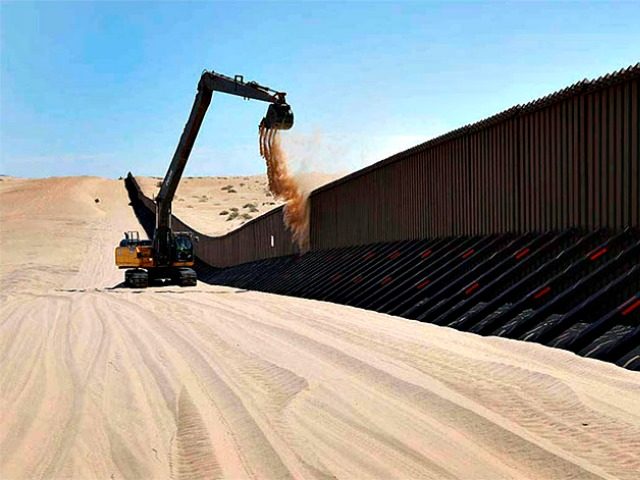 Of the proposed budget funds, two important items have been earmarked to receive $1.6 billion: brick and mortar.
Office of Management and Budget director Mick Mulvaney told reporters Monday that the budget includes "more money for national security, more money for border security — and that means bricks and mortar for a wall, technology people, infrastructure at the border," the Washington Free Beacon reported.
Breitbart reported that early documents released to reporters indicated that the money would be set aside for "new and replacement border wall in locations identified by the Border Patrol as operational priorities to impede the flow of illegal crossings."
Another $1 billion is divided between provisions for equipment, surveillance technology, road construction and maintenance, as well as a portion of the money set aside to "recapitalize non-intrusive inspection equipment at ports of entry."
Trump budget proposal will undergo scrutiny. Liberals and elitist conservatives in D.C. will try to find fault with it. But this is the next step in Trump fulfilling his promises to the American people.
While Congress will try to alter it or undermine it, the bulk of this proposal will most likely go through. That means the much promised restoration of our country's infrastructure.
That also means serious funds toward building the U.S.-Mexico border wall. Later on we will see those funds reimbursed by the Mexican government, you can bet on that.
But in the meantime we are seeing movement on perhaps Trump's biggest goals. That's pretty good news.
Source: Conservative Tribune
[playbuzz-item item="82ff80c8-2b64-4740-b8b7-127ccbd6719e" format="story"]