It seems like every day we learn about yet another attack.
Big or small, many radical Muslims are lashing out against people in the West.
Inspired by ISIS or other terrorists, they are trying to inflict as much harm as they can. This latest attempt left bystanders shocked, as the man utter these words.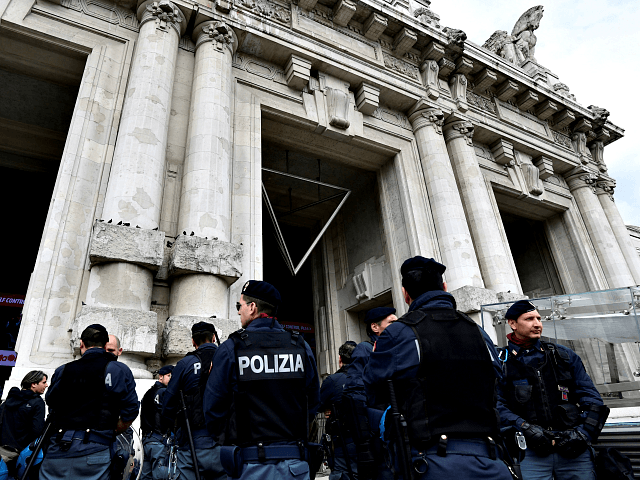 From Breitbart:
An immigrant shouted 'I want to die for Allah' as he was escorted away after attacking a police officer with a knife in Italy.
The 31-year-old Guinean man, identified as Saidou Mamoud Diallo, was immobilised and arrested on Monday afternoon [July 17] for attempted murder, Corriere della Sera reports.
According to the paper, Diallo was seen near Central Station in Milan where airport shuttles depart.
An airport shuttle attendant noticed him shouting and asked if he needed something, at which point he pulled out a knife and made threats.
The shuttle crew barricaded themselves in the shuttle bus in fear of Diallo, who was visibly distressed and shaking his knife. The bus occupants then called the police.
When police attended and restrained Diallo, he managed to attack one of the officers in the shoulder. Fortunately the police officer, who was taken to hospital, was wearing a bullet proof vest and only suffered a minor injury.
From all accounts, Diallo was an unstable and dangerous man. In the past, he had given authorities multiple false names. He had been arrested before over threatening behavior. In addition to this, he was wanted by the Sondrio Police, who had issued an extradition order.
For a man, wanted by police, to be wandering freely through Italy, is disturbing. It's proof that Italy, and other parts of Europe, are not taking seriously the danger radical Islamic migrants pose.
In this instance, the dangerous man was apprehended, and only a minor wound was inflicted on an officer. But what about next time? How many more violent people are wandering Italy and other parts, preparing for an attack?
When there is numerous evidence that a person is dangerous and up to no good, authorities must act. Instead—thanks to political correctness—oftentimes they do nothing. Until it's too late.
Let's all learn a lesson from this story and encourage our leaders to crack down on this growing threat.
Source: Breitbart
[playbuzz-item item="f2ec17cd-ea4a-427c-a846-54e930721a5b" format="poll"]