If extreme liberals had their way, there would be no such thing as borders.
Everyone would come and go as they please, and they apparently believe that this would lead to nothing but safe spaces and group hugs as far as the eye can see.
The reality is vastly different, which is partially why there is such staunch opposition to this absurd viewpoint.
To insure all of our safety, borders need to be enforced, and there need to be strict rules on immigration.
Unfortunately, that doesn't mean that some absolutely abhorrent individuals aren't going to slip through the cracks – but it does help to mitigate the risks of that happening.
Absent a clear understanding of where folks are coming from and what their beliefs are, those risks increase tenfold.
Mad World News passes along another example of a horrifying incident involving an immigrant that was welcomed to the country with open arms.   
ABC 7 reports that residents of the Hoover Apartments in Durham were sickened to discover that the nice Muslim ice cream salesman had been luring children into his ice cream truck and sexually assaulting them.
Isam Fathee Mohamed Rahmah, 51, was only caught after molesting his second victim, a terrified 9-year-old boy who reported the incident to his mother on October 22.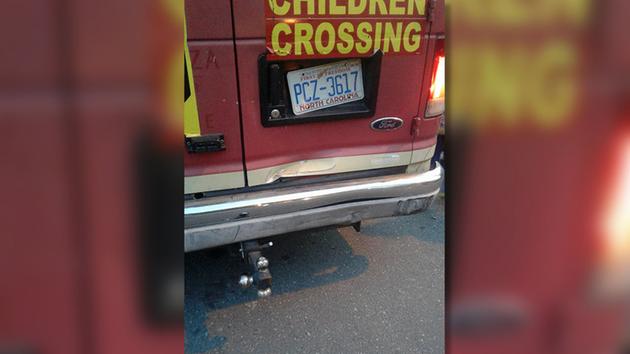 The mother, whose name is being withheld to protect the identity of the child victim, called police after her teary-eyed son ran to her asking that she "beat up" the ice cream man. What she heard her little boy relay is every parent's worst nightmare.
"The guy in the ice cream truck told him he could get in the van and help him give out ice cream to the kids in the neighborhood," said the woman, repeating her son's account.
"He unlocked the door and invited my son on. When he got on, he locked the doors back and told him to go stand in the corner, grabbed him by the shoulders."

She said that's when her son said the man touched him inappropriately. He told the man to stop and said the man gave him a free ice cream and let him go.
Durham police said they believe the driver of that ice cream truck is 51-year-old Isam Fathee Mohamed Rahmah, of Durham. They said he used a red ice-cream truck to lure not one, but two boys inside to sexually assault them.
Disturbingly, this was not the only incident involving the man. When confronted, he would initially deny doing what he did before changing his story completely.
After another report emerged, he finally realized that the jig was up.
Fortunately, Rahmah turned himself in, to police, shortly after the second report, leading to his arrest and charges of felony first-degree kidnapping and indecent liberties with a child, although additional charges may be given.
He remains in Durham County Jail under a $1-million bond, and his first court appearance is scheduled for Monday at 10 a.m., according to WNCN.
To be clear, there are bad folks out there from all walks of life – both immigrants and non-immigrants.
However, there are some folks out there that take their religious beliefs and the culture they are familiar with way too far. As such, they bring those beliefs with them wherever they go and do as they please.
Was that the case with this deranged man?
We can't say for sure, but it offers up some additional food for thought for those in the liberal echo chamber to consider.
There are real concerns on the part of the average American voter in regards to immigration, and it's high time those concerns stopped being dismissed as racist in nature.
Source: Mad World News
[playbuzz-item item="ac28008c-cd37-4655-a25d-0b26d08d6820″ format="poll"]