Liberals are pathetic cowards.
They don't believe in our freedoms, religious or otherwise. They will force their agenda on us, regardless of our rights or democracy.
Such is the case in Hawaii, where the radically liberal government is forcing this evil crime onto Christian organizations.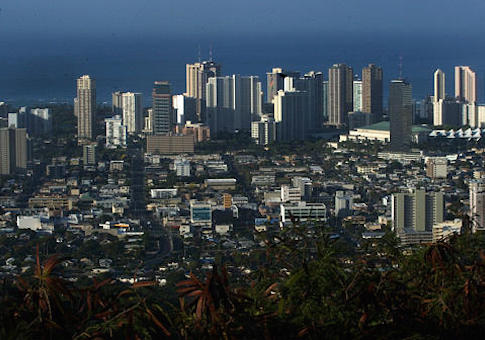 A new law signed by Democrat Gov. David Ige last Tuesday "forces locally funded pregnancy centers to post and distribute to each client a notification that the state offers free abortions, as well as a website link on where and how to schedule a taxpayer-funded abortion," The Daily Signal reported.
The bill affects five pro-life pregnancy centers in the state, according to the Washington Free Beacon, all of which are fully funded by Christian groups who want to help mothers find alternatives to abortion.
Hawaii's law is almost identical to a 2015 California law that forces such centers to display a sign promoting abortions and noting that they can be paid for with taxpayer dollars.
"This clinic does not provide abortion services or abortion referrals," the sign Hawaii centers must post reads. "Only ultrasounds performed by qualified healthcare professionals and read by licensed clinicians should be considered medically accurate…
Pregnancy centers who don't display the sign would be fined $500 for the first offense and $1,000 for every subsequent offense. Needless to say, representatives from Hawaii's pro-life centers were appalled the bill passed.
This is a heinous and disgusting trick by the governor. It's like they want children to die. Young women going to alternative centers for help with their pregnancies will be subjected to fliers that encourage them to kill their babies.
It's right out of the left's playbook. They will force their toxic, hateful, deadly agenda on us—whether we want it or not. They don't care about the will of the people, the rights of religious groups, or even the sanctity of life.
They think there are "too" many people in the world. So, they will force abortion on pregnant mothers to prevent more from being born.
It's a sick and twisted ideology that will leave our nation in ruin, if we let it.
The only recourse these pro-life groups have is to fight back. Take the case to the Supreme Court, if you must. The government has no right to violate the beliefs of Christians, especially regarding abortion.
Source: Conservative Tribune
[playbuzz-item item="f43e705f-da95-4a7c-8386-d053fc86349c" format="poll"]