As we all know, when you do the crime, you have to do the time.
However, what happens when it's found that you've committed additional crimes after being busted for the other one?
Drawing off of rational schools of thought, one would assume that it would lead to even more time being served.
Unfortunately, that's not always the case. Yes, there are times when the justice system fails us in unfathomable fashion. 
Breitbart shares the details on another disturbing example of that.
A previously deported illegal alien received a two-year state jail sentence after killing a Texas volunteer firefighter and two of his children in a 2016 car crash.
The criminal alien pleaded guilty to a single count of criminally negligent homicide. His actions separated the victim's family, leaving a mother to raise the remaining four children alone.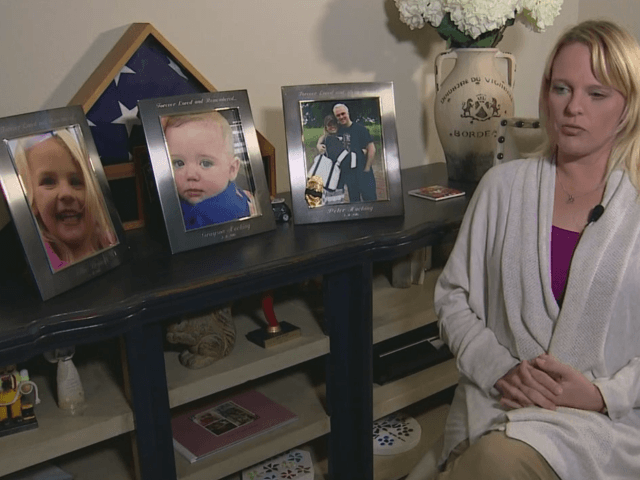 Margarito Quintero Rosales fell asleep at the wheel and crossed the center line of the highway, striking a vehicle driven by Collin County volunteer firefighter Captain Peter Hacking, Breitbart Texas reported in April 2016.
Quintero also killed Hacking's four-year-old daughter, Ellie, and his 22-month-old son Grayson in the crash. The illegal alien was not licensed to drive.
While in custody after the crash, the fact that Quintero had entered the country illegally and was previously deported came to light.
So that means as many books were thrown at him as possible for breaking so many laws, right?
Wrong.
Court records obtained by Breitbart Texas show Quintero struck a deal with prosecutors from Collin County District Attorney Greg Willis' office whereby he pleaded guilty to a single count of the lesser included offense of criminally negligent homicide.
The other two counts were dismissed by 308th District Court Judge Benjamin N. Smith as part of the plea agreement. The maximum penalty for this charge is two years in state jail.
Quintero received a credit for time served of more than 500 days before his conviction, the Dallas ABC affiliate reported. His jail time will be completed in a little longer than 100 days.
Call us crazy, insensitive, and all kinds of unflattering adjectives, but why would a plea deal even be on the table for such an egregious law breaker?
That's pretty unbelievable, but it's even more astounding when you consider that federal prosecutors became involved.
He was also convicted of  illegal reentry after removal. Quintero was sentenced to two years for that offense as well, but that sentence will run concurrent with his state sentence.
Only in the land of opportunity.
Source: Breitbart
[playbuzz-item item="7ee0b4ae-496a-4704-84cd-359056484251″ format="poll"]