Ever since taking office, President Trump has met resistance from liberals.
Worse still, radical activist judges have abused their power. They have worked to stop his lawful executive orders, aimed at keeping Americans safe. But thanks to a decision by the Supreme Court, certain orders are taking effect today.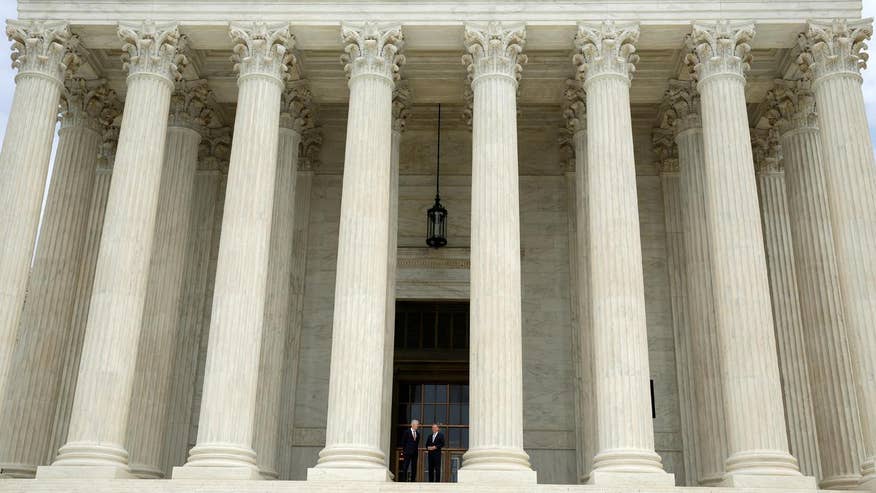 From Fox News:
President Trump's freshly reinstated travel ban takes effect Thursday, sparking concerns of another round of airport nightmares and legal chaos.
The travel ban, which restricts visitors from six Muslim majority nations, was shelved due to injunctions issued by lower courts until the Supreme Court ruled Monday it could be largely reinstated pending a hearing on the merits in the fall.
But when it was initially rolled out earlier this year, it triggered confusion in airports and courtrooms throughout the country.
This time, the Trump administration hopes it will be smoother.
"We will keep those traveling to the United States and partners in the travel industry informed as we implement the order in a professional, organized and timely way," State Department spokeswoman Heather Nauert told Bloomberg News…
People who do not have a verifiable relationship with individuals or entities, such as companies, in the United States after June 26, 2017, will "likely" be prevented from entering the country. Tourists from Sudan, Somalia, Yemen, Iran, Libya and Syria also may be barred admission.
There were just 110,365 tourists from those six countries last year, according to State Department data.
It's shocking to see even "conservative" Fox News cast Trump's travel ban in a negative light. Instead of focusing on how this order was designed to keep terrorists out of the country, they focus on how it caused "chaos" in our airports.
Yet the "chaos" reported months ago was widely overblown. Only a fraction of people were detained. The real "chaos" were liberal activists—paid by liberal groups—that blocked airports and other stations. They were the ones causing problems.
The fact is, the President of the United States has the power to ban travel from other countries. Numerous presidents—including Obama—have done the same. The "controversy" over Trump's ban is nothing but obstruction from liberals who want to see America less safe.
Recent attacks—like the bombing in Manchester, England—could have been prevented had similar bans been in place in the U.K. Just imagine what ISIS and other terror networks are planning in our backyards.
And they can easily recruit and acquire resources to kill many, without any fear that they'd be detained while traveling.
Not anymore. If we are going to beat radical, Islamic terrorism, we have to take action.
Source: Fox News
[playbuzz-item item="e3921c24-5bab-403e-bc15-84aefa10aab9″ format="story"]