Despite a lack of evidence, democrats keep pushing their Trump-Russia conspiracy.
Their "investigation" goes on, with nothing to show for it. Aside from wasting tax payer resources, of course.
Yet even when they have witnesses worth testifying, they refuse to hear them. Perhaps it's because, those witnesses will disprove everything the dem's say?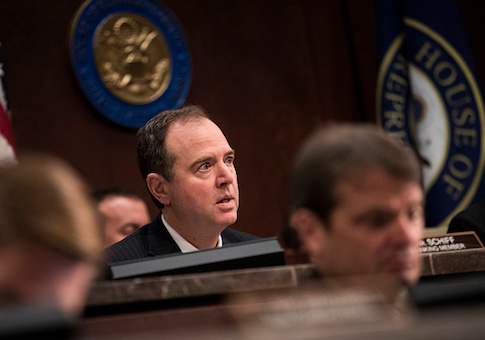 From Free Beacon:
House Democrats are continuing to block testimony from about a dozen witnesses who sought to appear before the intelligence oversight panel investigating Russian interference in the 2016 election.
Congressional officials said one of the key witnesses, former informal adviser to the Trump campaign Carter Page, was scheduled to testify at a closed hearing of the House Permanent Select Committee on Intelligence.
But Democrats on the committee blocked the testimony, asserting they needed more time to prepare.
"He's the guy that many Democrats have been pointing to as the supposed mastermind and you would think they were interested hearing his story," said one Capitol Hill official…
Schiff has asserted in the past that evidence of collusion between Russia and the Trump campaign is "more than circumstantial," contrary to other intelligence and congressional oversight members who have said there is no evidence.
With each passing day, the left is forced to admit there is no evidence of a Trump-Russia connection. It was all made up from the beginning; a massive distraction to hinder Trump's success.
Had there been any evidence, it would have obviously come to light months ago. Even now, when they can interview people like Page, they say no. Because he would blow another hole in their empty witch hunt.
The American people know that Trump has done nothing wrong. The more democrats push this pointless endeavor, the more they will upset and anger us. The more likely they will have zero support in those all-important 2018 and 2020 elections.
So, keep digging your own graves, guys. It's working!
Source: Free Beacon