In Trump's few short months in office, we've managed to see one really gratifying change around the world – people are waking up to the uselessness that is the United Nations.
And if people didn't see that before, they'll definitely see it now – right after Ambassador Nikki Haley's blunt speech to the rest of the world.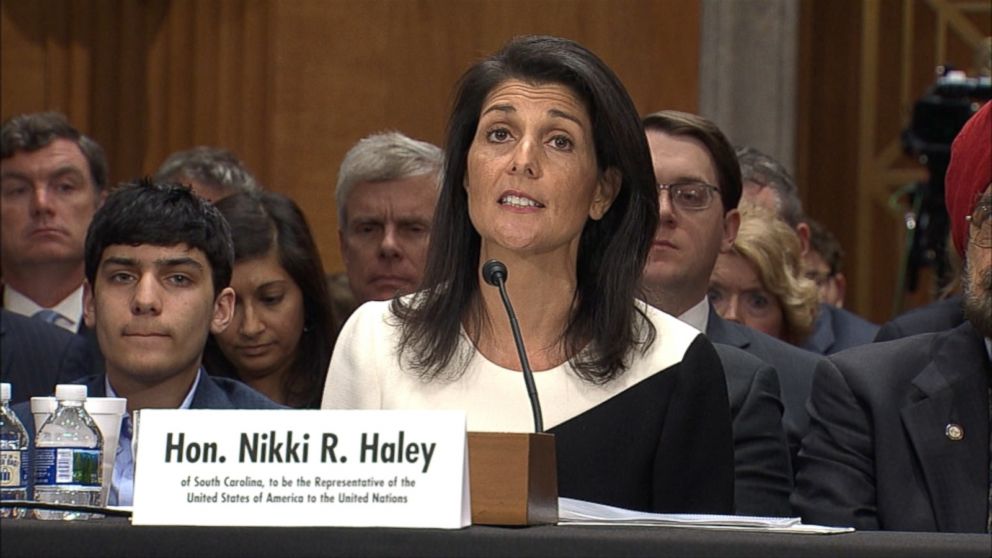 Mind you, this doesn't mean we should just abandon the UN – although that idea has been floating around for a while now.
But it does mean the UN needs better leadership. Because the problem, as it stands now, is a simple one – no one wants to take real action to defeat dictators and terrorists, and everyone wants to bully the weaker members, like Israel.
Especially Israel.
Basically, it's a group of kids on the playground, shoving the smallest among them. And unless the bigger kids stand up to the rest of them, they'll be no justice, and no peace. But Obama and his minions were far too cowardly to stand up.
But Nikki Haley isn't. And she's ruffling feathers everywhere.
The Times of Israel reports:
It's high time the United Nations Security Council set its sights on Iran, rather than Israel, United States Ambassador to the UN Nikki Haley said Thursday during the Security Council's monthly meeting on "the Situation in the Middle East, including the Palestinian question."
Now, that meeting, which really does meet every month, is – again, every month – nothing short of an anti-Semitic festival of lies. With all the major countries of the world participating.
This is what the UN spends its time doing. And Haley was sick of it, as her words made clear:
"Every month the Security Council convenes a meeting on the Middle East. Regrettably, these monthly meetings routinely turn into Israel-bashing sessions. That's the way the Security Council has operated for years."
"It's a formula that is absurdly biased against one country. It's a formula that is painfully narrow in its description of the conflicts in the region."
Now, normally a fiery speech at the UN won't turn the heads of many countries.
But this one did. Israel, obviously, was the first to notice, and thanked Haley. And that's usually where this story ends. Not this time.
Nickolay Mladenov, the UN's special coordinator for the Middle East peace process, expanded the scope of his remarks to include Syria, the millions of displaced, Hezbollah and the Islamic State group.
And it got better – Ukraine followed suit, and agreed with Haley.
There's still holdouts – Russia and France ignored Haley's wisdom. But they are becoming increasingly isolated.
Keep watching. Haley is making changes, simply by speaking the truth.
Source: Independent Journal Review