It's becoming increasingly hard to ignore North Korea. Daily they are making the news, with yet another nuke or missile test.
Few can deny that they are preparing for war. Any moment they might strike.
So it comes as no surprise that the President of the United States has been speaking with the President of China. What they have decided seems inevitable.
From Breitbart:
President Donald Trump spoke on the phone with Chinese President Xi Jinping on Wednesday, revealing to reporters that China claims to want to help reduce North Korea's increasingly hostile actions.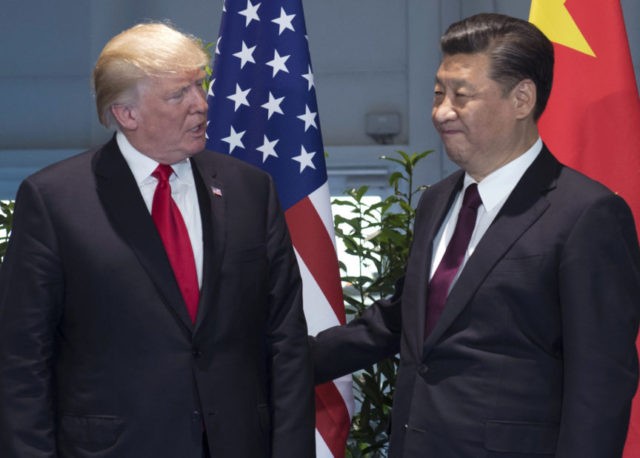 "President Xi would like to do something," Trump told reporters as he left the White House for a speech in North Dakota. "We'll see whether or not he can do it."
Later on Air Force One, Trump told reporters that the Chinese president was "very much in favor of the de-nuke of North Korea."
He said that the two leaders had a "very, very frank" discussion about North Korea's increased hostility to the United States and its allies in the East.
"I believe that President Xi agrees with me 100 percent. He doesn't want to see what's happening there, either," Trump said.
The White House readout of the call said Trump and Xi "condemned North Korea's latest provocative and destabilizing action and noted North Korea's current path is dangerous to the world and not in its own interest."
China's state news agency reported that President Xi was "adamant" about maintaining peace in the region and "resolving the nuclear issue through talks."
De-nuking North Korea might seem impossible. But if the rogue nation continues to pressure the United States, what other choice do we have?
Every day it seems like North Korea's leaders are threatening us and our allies. We keep learning about missile launches that are dangerously close to Japan. And, of course, there is word that they are developing hydrogen bombs.
If nothing is done, we might be looking at a country ready to drop bombs on many democratic, peaceful nations. That includes South Korea, Japan, and U.S. territories. That cannot be allowed. With China's support, enough pressure can be placed on North Korea, that they have no choice but to deescalate their plans.
Perhaps we can even wrestle those nukes from their fingers.
Source: Breitbart
[playbuzz-item item="0ac07371-b59d-41ae-8808-ad1fb57f2931″ format="poll"]