We've talked about how out of control democrats are in California.
Their rampant spending and radical agenda will most certainly destroy the once great state.
But all's not lost. It seems there are more than a few republicans who are fighting to save their home.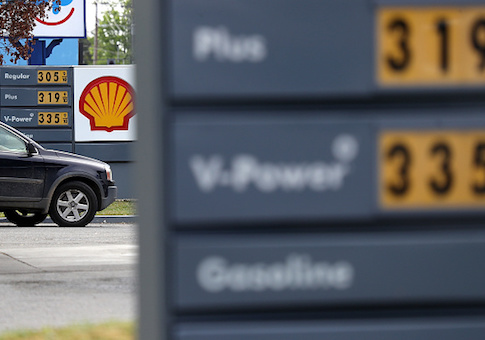 From Free Beacon:
California Republicans opposed to the latest gas tax increase said they have gathered more than enough signatures to launch a recall effort against Assemblyman Josh Newman, a recently elected Democrat whose surprise win gave his party a super-majority that could pass tax increases without a single GOP vote.
Carl DeMaio, a conservative San Diego talk radio host who is leading the recall effort, said Republicans opposed to the most recent gas tax hike Newman backed submitted 84,988 signatures for the recall effort on Tuesday, nearly 20,000 more than the 63,592 the law requires.
"The overwhelming number of signatures we collected in just six weeks demonstrates a real rebellion is brewing in California against the out-of-control tax raisers in the state legislature," DeMaio told the Washington Free Beacon.
The gas tax hike is just one of many terrible ideas proposed by Gov. Jerry Brown. This idiot wants to push a radical, Socialist agenda on the state. He needs to fund all the programs for illegals and criminals, as well his idiotic environmental plans.
That money needs to come from somewhere. So, a massive gas tax hike—something nobody can avoid—is the solution.
This is right out of the liberal playbook. Punish hard working citizens, the ones that support the state, in order to benefit the freeloaders and lawmakers.
The fact that so many people signed the petition proves there are many in CA who aren't taking this Socialist takeover lying down. They will not let destructive plans of Brown to sink their state.
But will it be enough? We'll have to wait and see.
Source: Free Beacon
[playbuzz-item item="ed95935a-9944-4a16-b70b-6b6bc6daaca5″ format="story"]