President Donald Trump has demonstrated a number of things since entering office, but two specific things really stand out.
For starters, he has shown that he sincerely takes his campaign promises to heart. That's a rather rare quality among elected officials, and it's one of the reasons that the commander-in-chief has so many passionate supporters.
Second, Trump has made it crystal clear that he's not afraid of rocking the boat in a bid to make progress. The number of politicians that actually have the courage to do that is quite small, but it has become one of the early hallmarks of the Trump presidency.
It sounds like we're going to have a perfect example of that coming down the pike in the near future. Needless to say, we can cue up the faux outrage and mock indignation from those with Trump Derangement Syndrome.  
Independent Journal Review passes along the news.
President Donald Trump is likely to give a speech Wednesday unilaterally recognizing Jerusalem as Israel's capital.
An announcement will be made "in coming days" regarding the decision, White House spokesman Hogan Gidley told reporters, according to Reuters.
Trump mentioned that he was going to make this happen if he was elected, and he obviously hasn't forgotten about it.
It's a controversial decision that could cause some short-term problems, but the long-term benefits may outweigh that risk.
"The president has been clear on this issue from the get-go; that it's not a matter of if, but a matter of when," Gidley said.
The international community, which supports a two-state solution, does not recognize Israel's claim on the whole of the city. The Palestinians want Jerusalem to be the capital of their future state.
The Trump administration said in February that it was open to ideas "beyond a two-state solution."
However, senior U.S. officials have said that the president is expected to issue his second temporary order to delay moving the embassy to Jerusalem.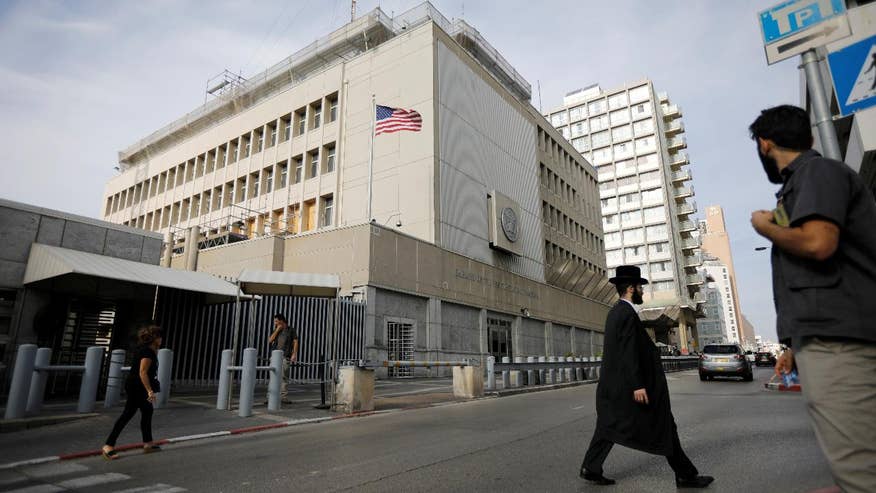 Trump's campaign promise to relocate the American embassy still remains controversial, with some saying it could hurt the U.S.'s credibility as a mediator for peace, according to Fox News.
For further confirmation that the decision makes sense, you need to look no further than the reaction from Democratic leaders and the mainstream press.
It's being treated as one of the worst decisions in the history of decisions. As we've all learned by now, the more hyperbolic the reaction, the more sense the decision makes in the grand scheme of things.
We'll trust in the commander-in-chief to make the right call, and we'll try really hard not to laugh at the latest meltdown from the Left.
Source: Independent Journal Review
[playbuzz-item item="93a58d40-e4a9-48d2-89f6-d258a4cc3d38″ format="poll"]