Obama hated Israel. He gave us eight years of cowardly betrayals. He denounced Israel to the UN, told them that they had to reduce their borders, and sided with Palestinians and terrorists.
Trump, obviously, is different. He's voiced support for Israel. He's met with Netanyahu. They like each other.
But Trump is a man of actions, not words. And his support for Israel has reached another level – he's finally doing what Obama never would, and putting Palestinians on official terror lists.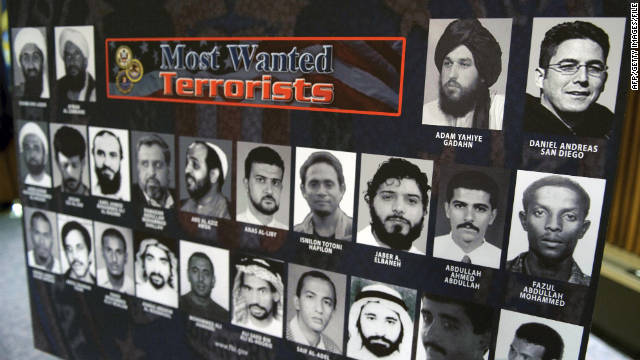 Finally. Those who kill Israeli soldiers and threaten Israeli civilians will be called exactly what they are – terrorists. It's about time.
The Free Beacon reports:
The United States formally added a military commander of the Palestinian extremist group Hamas to its foreign terrorist list on Thursday, the State Department announced.
Abu Anas al-Ghandour leads a Hamas brigade in Gaza where he has helped carry out several terrorist operations, the State Department said in a statement.
If the name sounds unfamiliar, don't worry – you may not have heard of him, but you've probably heard of some of the stuff he's done.
Ghandour was involved in the 2006 terrorist attack against Israel Defense Forces at the Kerem Shalom border crossing that killed two Israeli soldiers and wounded four others.
The attack also led to the Hamas kidnapping of French-Israeli citizen Cpl. Gilad Shalit, who was captured near Gaza after his tank was ambushed.
That's right – this is the guy who helped capture Gilad Shalit, the very same Shalit that Prime Minister Netanyahu had to work so hard to free.
For Israel, the brotherhood formed from military duty doesn't disappear after you leave the army. All in, all out. It's no wonder he disliked Obama so much.
Ghandour is still hard at work killing innocents, mind you. Trump's actions came not a moment too soon.
The U.S. terrorist designation arrived hours after reports surfaced that Hamas had executed three Palestinian men accused of collaborating with Israel.
Work with a nation that wants to keep you safe, and you're executed. Work with Hamas, and you're not. It's a wonder there are any moderate Palestinians anymore.
Thank God for good Israelis, and good Americans.
Source: Free Beacon
[playbuzz-item url="//www.playbuzz.com/johnny14/which-us-president-should-you-get-a-beer-with"]