In the wake of another horrifying terror incident, questions are once again swirling about what we can do to prevent them from happening.
The short answer is that we will never be able to completely prevent bad people from doing bad things. However, we can certainly take steps to help reduce the risk.
If we look at the big old game of life, we can all mitigate risks to help stack the odds in our favor. The same thing can be done with potential threats against our nation as a whole.
While that's certainly done for the most part, there are some leaks that need to be tended to. Unsurprisingly, those leaks stem from nonsense Leftist policies.
Luckily, we have a commander-in-chief in charge that's unafraid to stand up and blast these policies as complete nonsense.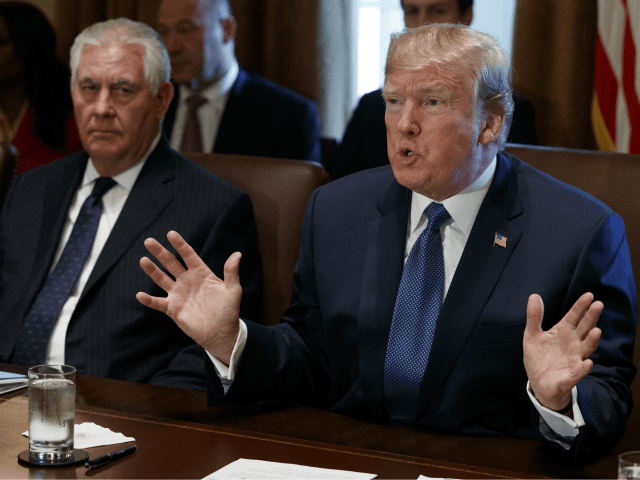 Breitbart shares the news on how he did just that yesterday.
President Donald Trump said his administration is moving to immediately terminate the "diversity visa" program that allowed the alleged New York city Islamic terrorist to enter the country followed by up to 23 other people.
"We want a merit-based program…we want to get rid of chain migration," Trump said at the top of a Cabinet meeting on Wednesday.
He spoke of the Islamic terror attack in New York that killed eight and wounded at least 11 others. The suspect came from Uzbekistan in 2010 under the U.S. Citizenship and Immigration Services (USCIS) "diversity visa" "lottery" program.
Once again, Trump has demonstrated that common sense is not dead.
Why on earth would anyone think that it would be a good idea to randomly select folks that we know nothing about to enter our country on a willy nilly basis?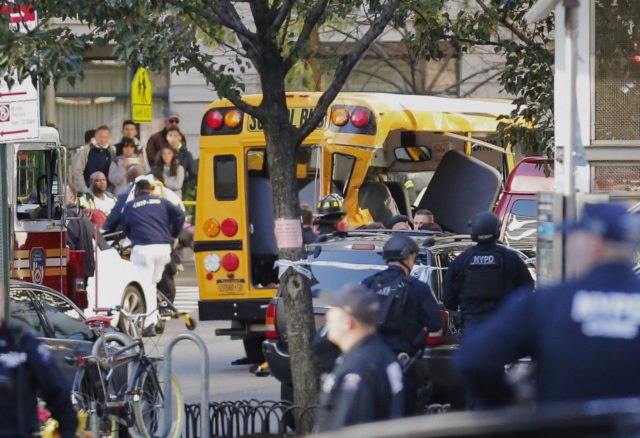 He continued:
"Terrorists are constantly seeking to strike our nation and it will require the unflinching devotion to our law enforcement, homeland security and intelligence professionals to keep America safe."
"We will take all necessary steps to protect our people and our communities and to protect our nation as a whole."
"We have to get much tougher. We have to get much smarter. And we have to get much less politically correct. We're so politically correct that we're afraid to do anything."
You can be sure that the p.c. police will be all over Trump for his comments, but that act is wearing incredibly thin.
The average American is fed up with worrying about offending others at the expense of their own personal safety.
Liberal leaders and their pals in the press received an incredibly rude awakening on that fact last November.
They'll be in for another one in midterm elections if they don't stop spouting off such nonsense.   
In the meantime, we'll take solace in the fact that we have a leader that will do whatever he can to protect our nation – including simply standing up for what's right in the face of nonsense backlash.
Source: Breitbart
[playbuzz-item item="aa8ead25-9865-4783-8f93-a8208abe66fb" format="poll"]