It's no secret that the biggest obstacle to Trump's progress hasn't been Democrats, but bad Republicans – and John McCain is at the top of the list. And we finally know why.
McCain, mind you, has been one of Trump's most vocal opponents, even as far back as the Republican primaries. He and Paul Ryan are two of the biggest reasons Trump hasn't gotten as much done as he's wanted to.
And while Republican libs-in-disguise would love to tell you that McCain opposes Trump on principle, the money trail reveals a very different story.
Because McCain is getting money from George Soros. And Soros, as you know, will do anything and pay anyone to hurt true Republicans.
The Conservative Tribune reports:
We all knew that John McCain was part of the swamp in Washington. We just didn't know how desperately the Republican senator needed to be drained, too.
The McCain Institute for International Leadership, a group founded by the Arizona senator in the wake of his 2008 presidential defeat, has accepted money from billionaire liberal George Soros and a corporation with strong links to the Clinton family.
The story here is simple – John McCain loses the 2008 election. He has a lot of donation money left over. He uses that money to fund an organization to help people in need – the Sedona Forum.
So far, so good.
The non-profit starts accepting other donations – bad donations. Soros, Saudi Arabian, and Iranian donations.
Which is where the situation turns south.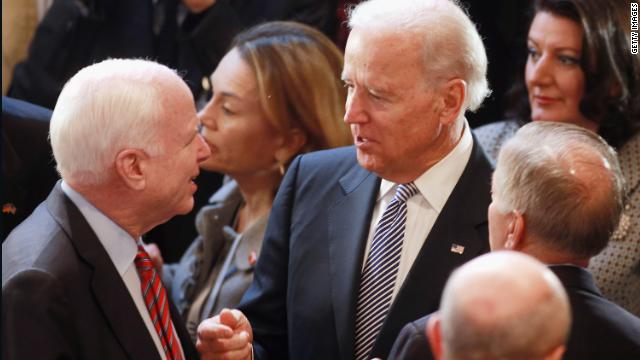 The Daily Caller summarizes the problems:
The institute has accepted contributions of as much as $100,000 from billionaire liberal activist-funder George Soros and from…Doug Band, former President Bill Clinton's "bag man," [and a] $1 million Saudi Arabian donation to the institute, a contribution the McCain group has refused to explain publicly.
The institute has taken at least $100,000 from a Moroccan state-run company tied to repeated charges of worker abuse and exploitation…$100,000 from the Pivotal Foundation, which [has] given $205,000 to the National Iranian-American Council (NIAC), which has been a vocal advocate for the Iranian nuclear deal.
To recap – an organization started by McCain, with leftover campaign funds, has ties with Soros, the Clintons, and Iran. Think about that.
McCain insists there's no problem, and that he's not running the Forum, but the facts don't bear that out.
Because he's still involved in the Forum's public activities. And given that he started the whole thing, it's hard to assume he's not involved.
Perhaps this is why he's so opposed to president Trump.
Source: Conservative Tribune