Donald Trump promised to destroy ISIS. And he's making good on that promise.
It's yet one more in a series of campaign promises that are being fulfilled, and each one within weeks of Trump's inauguration.
This one, though, should have taken years. By all accounts – ISIS was making millions a day on the sale of oil, and extortion, and pistachios. There's no reason they should have fallen quickly.
But it's been a few weeks, and they're about to fall. Again, a few weeks, ever since Trump was inaugurated.
This may well be the greatest accomplishment of any president in recent history.
[playbuzz-item url="//www.playbuzz.com/patriotjournal10/should-sharia-law-be-banned-in-the-united-states"]
FOX News reports:
Iraqi Prime Minister Haider al Abadi predicted Sunday that his country will defeat Islamic State military forces "within weeks."
"We are defeating them militarily," al Abadi told "Fox News Sunday." "As a terrorist organization … they will try. So that's where we need the efforts of others. Flush them out of Syria and other places."
Iraqi forces, backed by a U.S.-led international coalition, early this year drove Islamic State fighters from the eastern part of Mosul, Iraq's second-largest city.
It's worth noting that Trump has begun a slow and unnoticed troop buildup in Syria. It's preparation for the last stand of ISIS, which will almost certainly happen in Syria.
The crimes of the Islamic State are far too many to mention.
But if you're not familiar with them, I can hit the highlights, including beheading of Christians, mass rapes, terror plots, and the organized and steady work of trying to take over the world.
This is the group that Obama decided wasn't worth the effort. That was standard thinking for Obama, though – anything with the military didn't deserve attention, at all.
Or, as Prime Minister al Abadi put it, "he just wanted just to forget Iraq."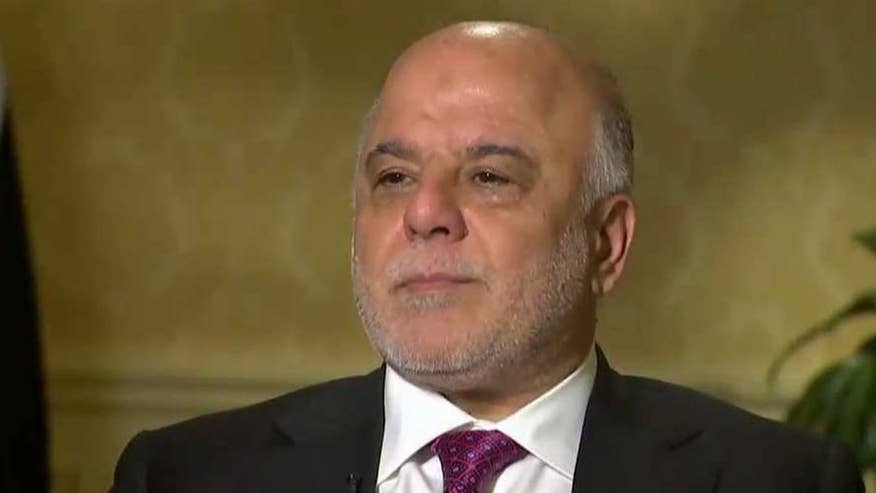 Forget Iraq, indeed. Look where it got him. Look where it got the US.
Trump's promise to destroy ISIS is far ahead of schedule.
And as much as the Fake Liberal Press might attack him for other things, they simply can't ignore this – ISIS was the Nazi Germany of our time.
And Trump laid waste to them within a few weeks.
Nothing Obama did will ever compete with that.
Source: FOX News
(ISIS must be, and is being, destroyed.)
[playbuzz-item url="//www.playbuzz.com/patriotjournal10/do-you-believe-obama-actually-protected-terrorists"]