It's taking some time, but President Donald Trump is doing his best to drain the swamp that is the nation's capital.
Trump has clearly demonstrated that his campaign promises are not just hot air. If he says he's going to do something, he does whatever he can to make it happen.
That's the hallmark of a fantastic leader, and also part of his appeal that liberals seem incapable of grasping.
Things have been broken in Washington DC for far too long, and it has been disturbingly met with nothing more than shrugs.
The days of that are over with, and those that are not on board with cleaning things up need to get out of the way.
Slowly but surely, members of the swamp are getting that message, including a number of establishment members of the GOP.
Breitbart passes along the news that we can wish Rep. Jeb Hensarling (R-TX) well in future endeavors.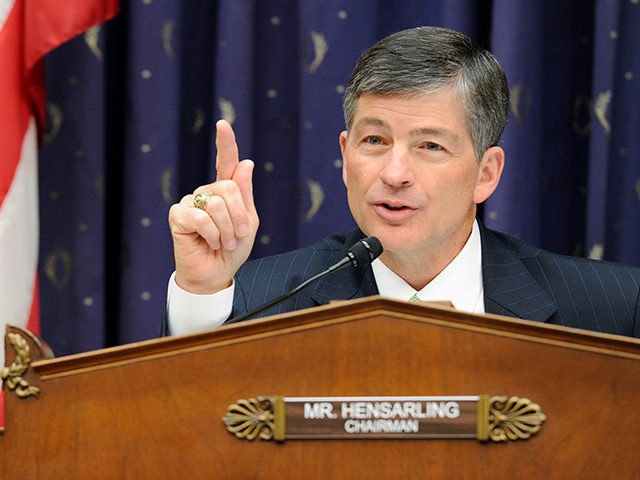 House Financial Services Committee Chairman Hensarling issued a statement the same day regarding his retirement:
Today I am announcing that I will not seek reelection to the US Congress in 2018.  Although service in Congress remains the greatest privilege of my life, I never intended to make it a lifetime commitment, and I have already stayed far longer than I had originally planned.
While this is just one name on a lengthy list of folks that need to find something else to do with their time besides wasting taxpayer dollars, we can take solace in the fact that the jig is up.
Members of the establishment are starting to come to terms with the fact that the old way of doing things is over, and they don't stand a chance of being reelected as a result.
In the span of just about a month, Hensarling becomes at least a fourth establishment Republican to either be ousted or announce they will not run for re-election in 2018.
NEWS: Rep. Jeb Hensarling, R-Texas, retiring. Will not run for re-election in 2018. Story TK

— David M. Drucker (@DavidMDrucker) October 31, 2017
In addition to Hensarling, Luther Strange, Bob Corker, and Jeff Flake have come to terms with the fact that it's time to move on.
While the press has attempted to portray Corker and Flake's decisions to step aside as being noble in nature because they're so darn upset about Trump, the reality is vastly different.
They would be completely smoked in their reelection bids, as voters are increasingly aware of the fact that there are lawmakers out there without their best interests at heart.
Four down and many more to go, but we can still celebrate this as a fantastic start to getting that nasty swamp drained once and for all.
Source: Breitbart
[playbuzz-item item="aa8ead25-9865-4783-8f93-a8208abe66fb" format="poll"]