Millions of Americans have been shocked to see professional athletes refuse to respect the National Anthem.
These highly-paid, entitled men insult the very country that gave them jobs to play with a ball. Yet they think it's their right to disrespect America.
Well, one sport is not going to put up with such insults, and made it clear their participates will get the boot, if they ever do it.
From Breitbart:
Several owners of National Association for Stock Car Auto Racing (NASCAR) teams have claimed they will back Donald Trump's suggestion that NFL players who protest the national anthem should be fired.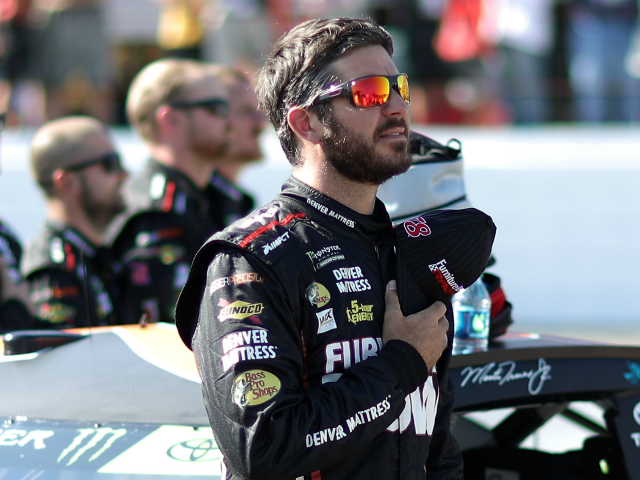 "Anybody that don't stand up for the anthem oughta' be out of the country, period," Richard Petty, owner of Richard Petty Motorsports, told The Associated Press. "What got 'em where they're at? The United States."
When asked if a protester at Richard Petty Motorsports would be fired, Petty responded, "You're right."
Meanwhile, Richard Childress, the owner of Richard Childress Racing, also revealed he would not tolerate any sign of disrespect…
Over a dozen members of the Ravens and Jaguars knelt during the playing of the national anthem during a fixture at Wembley Stadium in London.
It was also the first time NFL owner took part in the protests, as  Jaguars Owner Shad Khan locked arms with his players as they stood on the sidelines.
I don't understand why the NFL, or any other sports league would tolerate such behavior. All they have to do is make it clear that their players are to stand up during games. Period.
It's something football coaches in schools around America teach their players to do. Are you telling me adults can't show the same respect we expect from high school students?
Considering the free fall NFL has been experiencing with viewers, their leaders should take notice. Most Americans refuse to tolerate athletes—some who are paid hundreds of thousands, if not millions of dollars—to insult the very country, whose freedoms they enjoy.
If this trend continues, I guarantee every league that allows it will suffer. Americans have no reason to support teams that insult the flag and our National Anthem.
NASCAR understands this very well. And their not having one bit of it.
Source: Breitbart
[playbuzz-item item="955bb794-d0b1-4978-87e0-717bead3199a" format="poll"]