California won't be satisfied until the United States is in ruins.
Their leaders are bowing to globalist villains who want to flood America with illegal immigrants. The goal is to wreak havoc on our economy, jobs, and national security.
What California has been doing the last four years will only make that easier.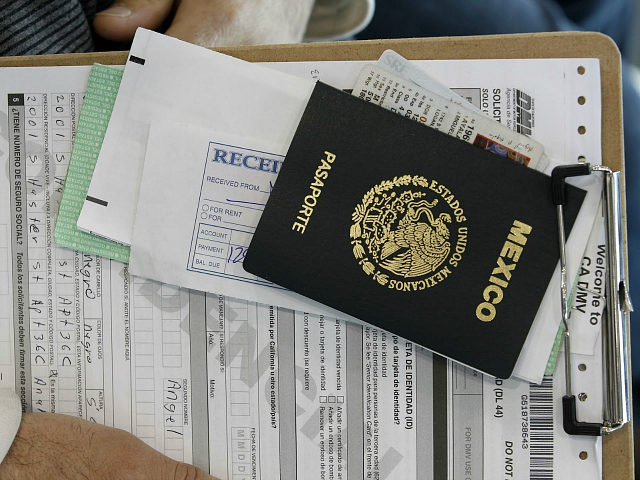 From Breitbart:
The State of California is on track to issue a total of one million driver's licenses to illegal aliens by the end of 2017.
In 2013, California lawmakers passed legislation that allowed illegal aliens to obtain driver's licenses if they can prove to the Department of Motor Vehicle (DMV) their identity and state residency. The plan was one of the largest victories to date by the open borders lobby.
Years later, an estimated 905,000 illegal aliens have driver's licenses in California, according to the Sacramento Bee, despite issuances beginning in 2015. The number of illegal aliens in California with driver's licenses is likely to surpass one million before the end of this year…
Soros groups are currently pushing a plan that would make it illegal to not rent a residence to an illegal alien because of their immigration status, Breitbart Texas reported.
You may be wondering why a Hungarian billionaire like Soros cares about illegal immigrants in America. It's because he knows that if we don't stop the flood of immigrants, our economy, national security, and overall prosperity will be damaged.
Illegal immigration drives down wages, takes jobs from citizens, puts a burden on our health care and public services, and allows for more crime and terrorism. Corrupt globalists like Soros want all those things. The chaos can give them greater power over our government and economy.
Democrats love it, because they think illegals with driver's licenses can easily vote. Although not citizens, they can lie—as they have been doing for years.
Liberals don't care about the damaged it causes, like the high spike in violent crime. They only care about getting their votes.
It's high time new leadership took over CA. Otherwise, it's all going down the crapper.
Source: Breitbart
[playbuzz-item item="45cebdde-25f6-4361-84ce-d7734592ac36″ format="poll"]