Tom Brady is, by the evidence, the greatest football player of all time. He's also a Trump supporter. And lots of liberals hate both of those facts.
Now, if you follow football, you probably know that Brady's jersey was stolen after the record-setting Super Bowl a few weeks back.
Everyone assumed it was a Patriots fan – or maybe a really angry Falcons fan.
But the truth has come out this week, and it ties into Brady and his Trump support in a way you won't believe.
Western Journalism reports:
When authorities finally tracked down New England Patriots quarterback Tom Brady's stolen Super Bowl LI jersey, they found more than they bargained for.
The NFL on Monday announced that Brady's jersey, stolen after last month's dramatic Super Bowl victory over the Atlanta Falcons, was recovered along with the jersey Brady wore for Super Bowl XLIX.
Remember that second part – a second Brady jersey was stolen. I'll get back to that.
[playbuzz-item url="//www.playbuzz.com/patriotjournal10/do-you-support-donald-trump-s-plan-to-immediately-deport-all-criminal-aliens"]
'The items were found in the possession of a credentialed member of the international media. Due to an ongoing investigation, we would refer any additional questions to the FBI,' an NFL statement said.
A Twitter message posted by the Houston police indicated the jerseys were found in Mexico.
Proud @houstonpolice Major Offenders Divison traced Brady Jersey to Mexico & it has been recovered with help of FBI & Mexican authorities.

— Chief Art Acevedo (@ArtAcevedo) March 20, 2017
Mexico, really. That's where this gets interesting.
Mexican reporters have been after Trump ever since his 'they're sending rapists' speech about the Mexican drug cartels and illegal immigrants.
Trump's words were true then, as they're true now. But not a lot of liberals were happy. And the media in Mexico is just as liberal as the media here.
So it's a safe bet that none of those reporters were very happy when Brady won the Super Bowl. Brady, a Trump supporter. Brady, a very public Trump supporter, and friend to the president.
It's a safer bet, too, that any big fans of Brady in Mexican media would have to keep quiet. You can't just go cheering for your favorite team and player when everyone around you says you're supposed to hate that team, and player.
So what do you do? Well, in a moment of weakness…you might just steal his jersey.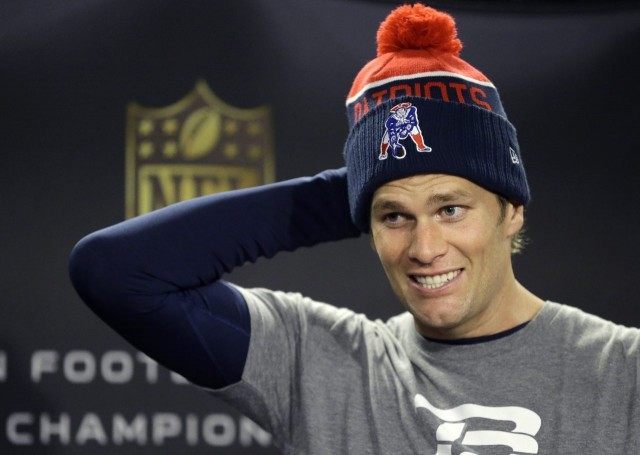 Now, it might be possible that Brady's jersey was stolen out of spite. You know, an 'I hate this guy, so let's take his prized possessions' kind of thing.
But two jerseys were stolen. And the other one was from a time before Trump. It wouldn't have mattered to someone who hated Trump, and Brady.
But it would have mattered to a superfan.
Whoever this member of the Mexican media is, I don't condone your theft.
But on behalf of your fandom, welcome to the club.
Source: RightWingNews
[playbuzz-item url="//www.playbuzz.com/patriotjournal10/should-america-help-pay-for-the-mexico-border-wall"]