The Texas House of Representatives just passed a safety bill. Now dangerous illegal infiltrators will be carted off to jail instead of coddled and released by the left.
I suppose you might be wondering, 'but isn't that already the law? How will this change what sanctuary cities are doing?'
Well, good question. But, see, we're not talking about illegal immigrants – that's not who this law covers. We're talking about sanctuary sheriffs and sanctuary policemen, those leftist idiots who infiltrate law enforcement and refuse to stand by the law. They'll be carted off to jail.
It's about time! Today is a good news day.
Breitbart reports:
The Texas House passed a tough anti-sanctuary bill containing provisions making it a crime for sheriffs and chiefs of police to refuse to cooperate with immigration officials. They could also be removed from office for providing "sanctuary" for the criminal illegal aliens in their jails.
Following the bill's final passage in the House, the Texas House Republican Caucus sent out a statement saying the bill ensures federal immigration laws that are on the books will be followed and enforced in Texas.
Part of this law feels like a sick joke. Because we shouldn't have to point out that it's a crime to not obey the law. And we shouldn't have to make a new law to make it a crime to (sigh) not obey the law. Liberals are really this stupid.
But it's no joke – Texas Governor Greg Abbott is dead serious about this, and has been pushing for this law for a long time. He's been having trouble with sanctuary cities and sanctuary sheriffs in his state. And he now has the tools to fight them.
Most particularly, one liberal sheriff in Austin – Travis County Sheriff Sally Hernandez. Or, as she's known in Texas, "Sanctuary Sally." She's been in a long-running standoff with Governor Abbott over obeying the law.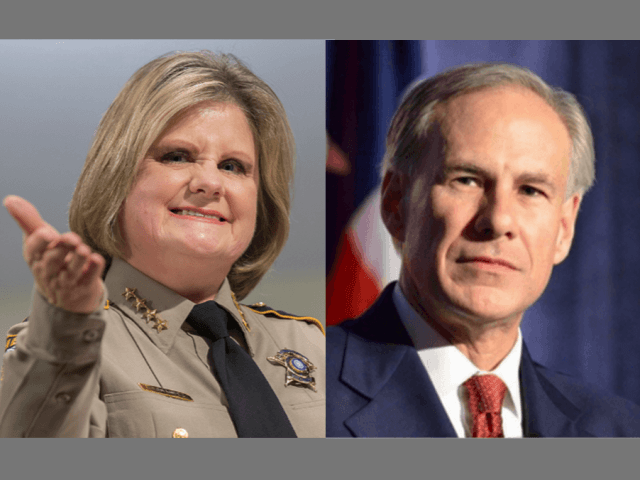 And she's finally about to lose.
And so are criminals, drug traffickers, and felons. The law specifically allows law enforcement to ask about immigration status after someone is arrested.
Which means that cops now have one more tool in their arsenal to fight crime. Illegal? Well, let's just deport you, rather than having a long and expensive trial, only to have you released the next day.
Texas knows how to get things done.
Liberal politicians are protesting. But that's fine.
They'll be arrested soon, anyway.
Source: Breitbart
[playbuzz-item url="//www.playbuzz.com/patriotjournal10/should-trump-defund-all-sanctuary-cities-right-now"]