What would your reaction be if you found out the president was releasing classified information to the public? Well, it's about to happen.
November 22, 1963 was one of the darkest days in our nation's history.
President John F. Kennedy was assassinated in Dallas, and there's a school of thought that suggests our nation has never been the same since it happened.  
Beyond the shock and despair that the tragedy inspired, there have always been a ton of questions as to what really happened on that fateful day.
While the official explanation says that Lee Harvey Oswald acted alone in his efforts, a closer examination of the facts makes that pretty tough to digest.
To date, the answers to many questions associated with Kennedy's assassination have been sealed and shrouded from the public eye. As such, many observers feel there's a whole lot more to see.
We may finally get the answers to those questions – courtesy of President Donald Trump.
Breitbart shares the details.
President Donald Trump announced on Twitter that he will release the classified CIA files on the assassination of President John F. Kennedy.
Subject to the receipt of further information, I will be allowing, as President, the long blocked and classified JFK FILES to be opened.

— Donald J. Trump (@realDonaldTrump) October 21, 2017
While it's unclear if there will be anything of a sensitive nature held back from the pending release, Trump indicates that he's basically going all-in.   
Trump contradicted reports that he would block the release of the information after several agencies expressed concern about its details.
The documents are scheduled for release on October 26.
The significance of this can not be overstated. This could amount to one of the most significant document dumps in United States history if they are released in full.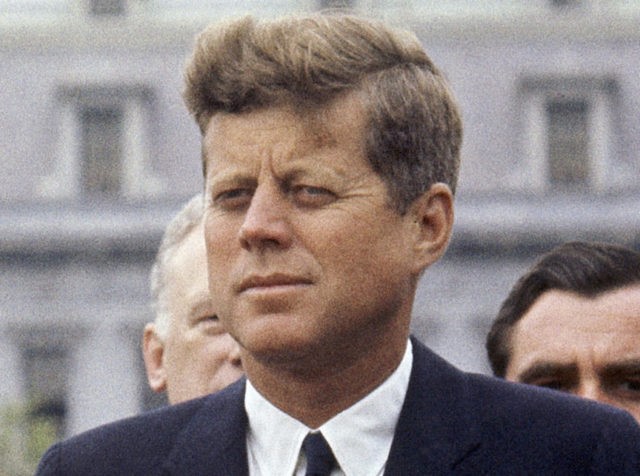 There are a ton of theories out there on the JFK assassination, and many of them point to a vast conspiracy that included a lot of moving parts.
It's pretty chilling to think about, especially when you add in the fact that Kennedy wasn't the most popular man in the nation's capital due to his desire to shake things up.
Is that what ultimately led to his killing? That remains unclear as of right now, but many schools of thought suggest that's exactly what happened.
Will we finally know the answers to those questions once the documents are released? That's also unclear, but we'll keep our fingers crossed that there's a whole lot of transparency provided on the day of the release.
We'll patiently await what happens on October 26, and we'll keep our popcorn on standby just in case.
Source: Breitbart