Usually, when the requirements for your next job interview include the message 'no whites need apply,' you can probably assume the job is in the film industry…and that the job is playing a character who's a minority. Usually. Unless you're working at the Democratic National Committee.
In which case, it might just be that you're being discriminated against.
We're not joking. The DNC is currently looking for qualified staffers to fill certain job openings. But the 'qualifications' the DNC is looking for? Some of them have to do with the color of your skin…and if you're white, you need not apply.
I guess there's not enough diversity in Democrat tech jobs.
Fox News reports:
White men need not apply.
That's the message from a Democratic National Committee data services manager, currently on the hunt to fill multiple vacancies in the tech department.
The political organization, which routinely makes grand statements about inclusion, recently sent an email to its employees. Though the DNC is looking for a "staff of diverse voices and life experiences," it apparently doesn't mean white men.
"I personally would prefer that you not forward to cisgender straight white males, as they are already in the majority."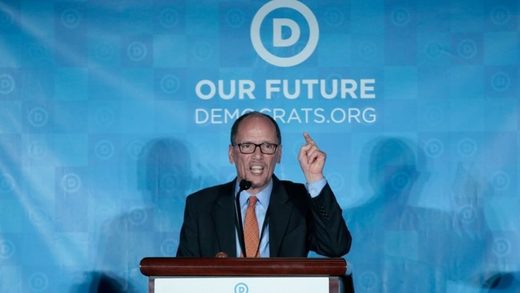 Impressive.
You'd think that, what with all the liberal scandals being exposed these days, people would realize that things that they email will eventually be exposed to the light of day. This has been a pattern for a ­long­_time_now.
Apparently, the DNC didn't get the memo.
They were, however, very quick to distance themselves from the email. Which should tell you one thing – even senior leadership knew this was racist, and wrong.
"The email in question was not authorized by the DNC nor was it authorized by senior leadership," spokesman Michael Tyler told Fox News.
"All hiring decisions at the DNC are made consistent with the DNC's commitment to equal employment opportunity and hiring an inclusive and talented staff."
This is the sound of backpedaling, folks.
It shouldn't take a rocket scientist to confirm what conservatives have known for years – hiring anyone on the basis of anything other than their skills is essentially either racism or nepotism. Both are wrong. They're wrong whether they're used against white guy, a black guy, or a gay Muslim Pakistani.
The Democrats don't even have a basic grasp of morality.
Source: Fox News