The second of Trump's campaign promises to be completely fulfilled may well be the greatest achievement of Trump's terms in office. And its completion is just about here.
Mind you, when I say 'completely fulfilled,' I mean just that – signed, passed, and put into law. The first promise fulfilled, of course, was the passing of the VA Accountability and Whistleblower Act. Trump promised to help veterans. He did.
Trump also promised to defeat ISIS. He's nearly there.
This is, take note, only five months into his presidency.
MSN reports:
With anti-Islamic State group forces on the offensive in both the Iraqi city of Mosul and the Syrian city of Raqqa, Iraq's prime minister on Thursday declared an end to the extremist group's self-proclaimed caliphate.
"We are seeing the end of the fake Daesh state. The liberation of Mosul proves that," al-Abadi said on Twitter, using the Arabic acronym for IS. "We will not relent. Our brave forces will bring victory."
ISIS isn't out of Mosul. They've just lost control.
But we should note just how totally they've lost control. As I've said before, they destroyed the al-Nuri mosque before they retreated from the city. Which is a big sign that they don't plan on being back. Which, of course, is a big sign that they know they're losing.
The only problem is this: when people know they're facing destruction, they fight like they've never fought before. And those remaining ISIS terrorists are putting up one helluva final fight.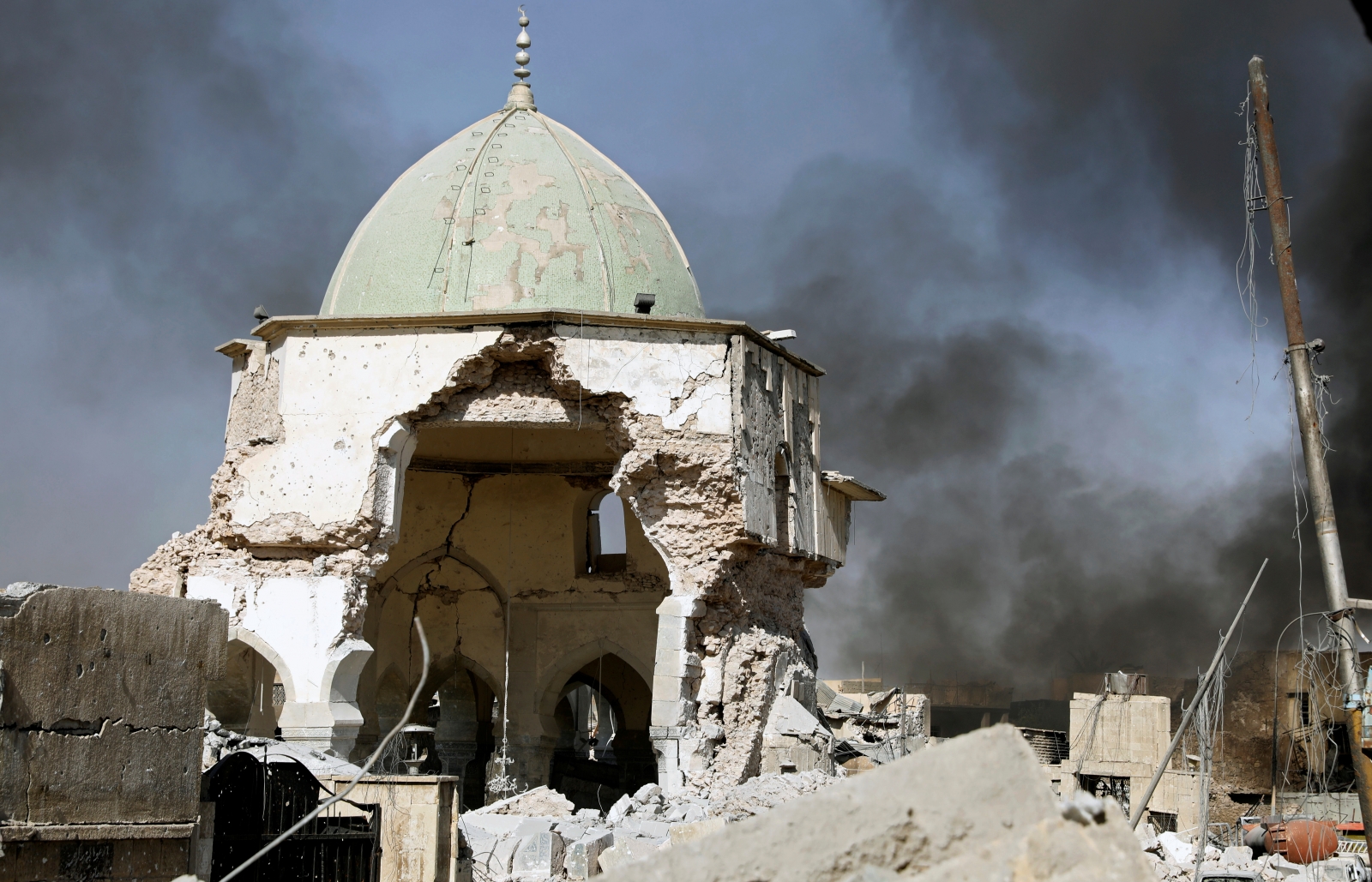 Coalition officials predicted a long, bloody battle ahead for the Kurdish-led Syrian Democratic Forces, whose fighters succeeded in completely encircling the militants' de-facto capital Thursday. U.S.-led coalition officials estimated that as many as 2,500 IS fighters remained in the city.
Beginning at dawn, Iraqi forces began a push deeper into Mosul's Old City, where IS fighters were making their last stand.
We shouldn't assume the war is over. It takes a long time to completely destroy an enemy, especially one as fanatical as ISIS.
That doesn't mean we're not winning, though. We're winning big. But it's always the final steps that are the longest.
Luckily for us, US forces are preparing for those final steps. And they finally have a president who is willing to back them up, and give them what they need.
Trump makes promises, and he keeps them.
Source: MSN