Despite the many advancements that have been made in society as a whole, we remain in the Stone Ages when it comes to chatting about certain things.
There are still topics out there that are considered to be far too sensitive to talk about, and they get brushed aside as a result.
Every once in awhile, there's a brave soul that will make a valiant effort to bring the topic into the spotlight and demonstrate that some simple conversations about something considered to be taboo really shouldn't be the end of the world.
The Independent Journal Review shares a tale of a woman that is attempting to do just that.  
Elaine Bradley, a drummer and singer for the rock band Neon Trees, recently penned a column about the dangers of pornography for the anti-porn group Fight the New Drug, in which she details how she and her husband, Sebastian, have navigated the complex issue.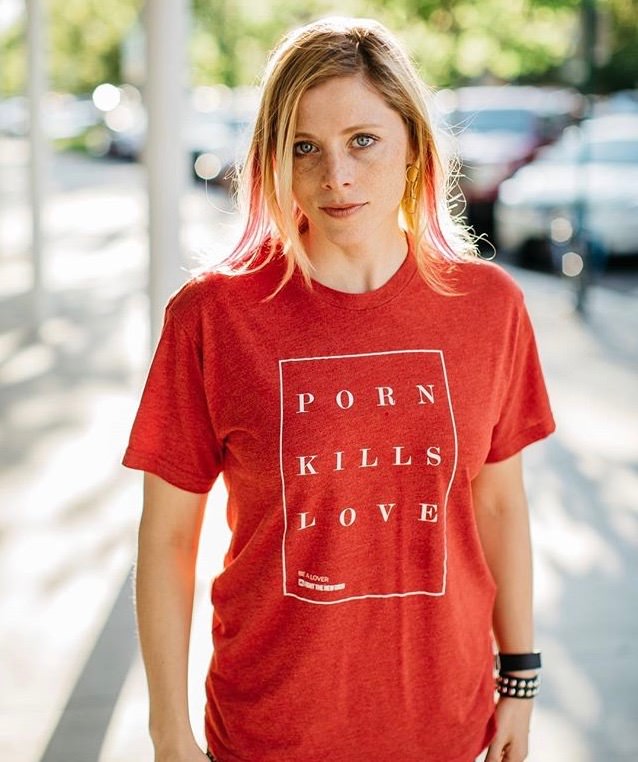 "I get the allure of porn. I do. It's thrilling. It's inappropriate, mostly unrealistic, and totally tantalizing," Bradley, who is Mormon, wrote.
"That being said, I hate it. I hate the concept. I hate that it's so accessible, and desirable. I hate that men and women want to view it, even the 'good ones.'"
We can only imagine that this wasn't the easiest thing for Bradley to do.
Nonetheless, she put herself out there and succinctly explained her position.
"Everybody needs their eyes wide open about the pervasiveness of porn, and the damage it can do," she wrote. "At the same time, we need to somehow de-stigmatize the conversation so that people feel more comfortable asking others for help."
In her column, Bradley admitted her transparent rebuke of pornography made it difficult for her and her husband to discuss their experiences and feelings about the controversial and uncomfortable issue.
Looking back, she said she should have started a conversation with Sebastian "with no preconceived notions about what I wanted his answers to be":
I should have asked specific questions such as, "When was your first exposure to porn?" "What are your feelings about porn?" "Do you feel you have struggled with it?" "When did you realize it was a problem/struggle?" "How long did this last/is it still going on?" "What can I do to support you, and what can we do together to continue to guard against porn consumption?" and so on.
Her husband would go on to share an editorial of his own, and he was just as frank and honest about it.
In an editorial of his own, Sebastian said he is still tempted by pornography, admitting, "The struggle has been real in my life."
"I said it before and can't stress it enough, porn is selfish," he wrote. "[T]he potential for selfishness to take a hold in my relationship, and knowing the destruction it would create in our lives together, was far too scary. I couldn't and wouldn't avoid having this uncomfortable conversation with my wife."
While some observers may view this as far too much information about a sensitive topic, we say hats off to the couple for demonstrating that simple conversations can be had on pretty much anything.
As a result, their own bond is stronger, and there's a gigantic lesson in there for all couples to follow.
After all, isn't a few minutes of discomfort a small price to pay for a little understanding and a strengthening of the relationship as a whole?
Source: Independent Journal Review
[playbuzz-item item="f43e705f-da95-4a7c-8386-d053fc86349c" format="poll"]