In the wake of the various scandals that are swirling around the entertainment industry, the topic of sexual harassment has come back to the forefront.
It's pretty tough to believe that it still remains such a rampant problem in today's day and age, but the disturbing wave of allegations has offered us a big old reality check on that.
Quite simply, there are men out there with some absolutely abhorrent views and practices.
That problem is not relegated to our shores alone. In fact, it's an even bigger problem in other necks of the woods, and Cairo, Egypt is one of the places that are at the top of that ignominious list.
Breitbart shares an example that perfectly demonstrates why that is.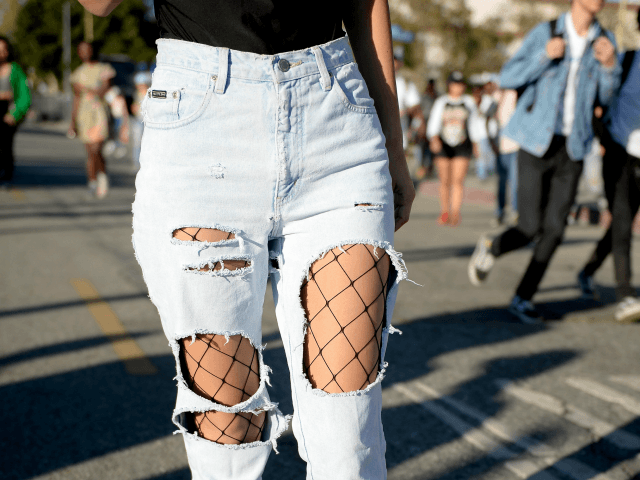 An Egyptian lawyer has sparked outrage after telling a national television audience it is his "patriotic and national duty" to harass and rape young girls who wear revealing clothes including ripped jeans.
Nabih al-Wahsh said women wearing revealing clothing should be punished. He warned:
"Are you happy when you see a girl walking down the street with half of her behind showing? I say that when a girl walks about like that, it is a patriotic duty to sexually harass her and a national duty to rape her."
What? How is it possible that any man can go on national television and express such a repulsive line of thinking?
While the man has rightfully been blasted for his outrageous commentary, the fact that he had absolutely no problem expressing it points to even bigger problems afoot.
France 24 reports that Cairo came in last of 19 megacities for its ability to protect women from harassment and rape on its streets.
A study conducted by the Egyptian Centre for Women's Rights in 2008 found that 83 percent of women said they'd been sexually harassed, many of them daily, and 62 percent of men admitted to harassing women; advocates believe the percentage of women harassed is significantly higher.
Those numbers are alarmingly high, and we'll err to the side of the advocates on this one.
As with all studies, not all folks that participated were necessarily completely truthful. In addition, the amount of men that admitted to disturbing behavior simply points to a culture in which such things are believed to be perfectly fine.
They're not, and the more perverts that get exposed in very public fashion the better. Sunlight remains the best disinfectant out there, and we'll keep our fingers crossed that it will prove to be a strong deterrent for abhorrent behavior as well.    
Source: Breitbart
[playbuzz-item item="993c0f81-dc37-498f-ac30-95beed2d989f" format="poll"]