It may seem like Trump is the only politician willing to make waves, and publicly call out his opponents. But that's simply not the case – and Marco Rubio's own willingness to do the same thing might have gotten him into real danger.
But it's from someone you've probably never heard of.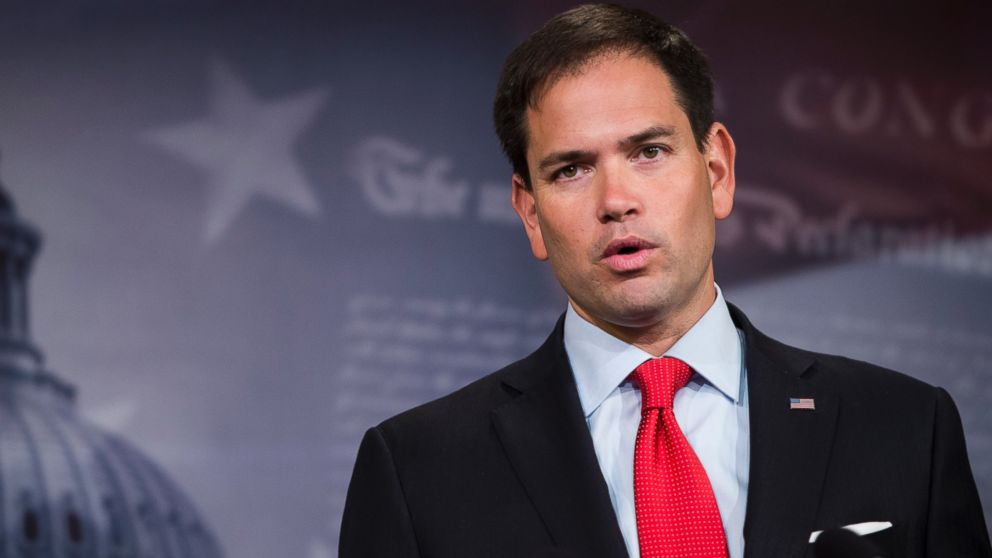 Fact is, Rubio, when he really believes something, is easily as vocal as Trump. And given his Cuban heritage, one of his passions, the issue on which he's most vocal, is Latin American Communism.
He hates it. And he should. And, of course, there's no better example of Communism's failure than in Venezuela.
And it may be why one of Venezuela's biggest public figures issued an execution order against Marco himself.
Venezuelan lawmaker, Diosdado Cabello may have issued death order against Marco Rubio https://t.co/Rn4eu99qwH pic.twitter.com/ZOGr76nn4D

— Global Americans (@LatAmGoesGlobal) August 14, 2017
The Independent Journal Review reports:
A powerful former military chief and lawmaker in Venezuela may have put out an order to kill Sen. Marco Rubio, according to reported intelligence collected by the U.S. last month.
Because of the possible threat, Rubio has reportedly been guarded by a security detail for weeks in Miami and Washington, D.C.
The death threat was outlined in a memo to several law enforcement agencies disseminated last month by the Department of Homeland Security. The memo, designated "law enforcement sensitive" but not classified, was obtained by the Miami Herald.
If it seems odd that a former Venezuelan military commander would issue a death threat against a Republican senator just for speaking out against Communism, well…there's more.
Because Diosdado Cabello, the powerful former Venezuelan military commander, has been going head-to-head with Rubio for years. And it's safe to say that the two men do not like each other.
Also, there's the small matter of Rubio accusing Cabello of running, supplying, and making drugs.
The same day he was first spotted with more security…Rubio repeated his line that Cabello — who has long been suspected by U.S. authorities of drug trafficking — is "the Pablo Escobar of Venezuela." A week ago on Twitter, Cabello dubbed the senator "Narco Rubio."
A quick Common Sense Test should tell us something here. The only reason Cabello would get mad at Rubio for accusing him of drug trafficking…is if he were drug trafficking.
After all, Rubio can't exactly do anything directly to Cabello. So if he weren't trafficking, he probably wouldn't care.
But if he is trafficking, then Rubio's attention just gets Cabello more attention. And that's the last thing traffickers want.
And it's why Rubio is now surrounded by extra security.
Source: Independent Journal Review