Crooks are stupid. We all know that. To use violence to deprive someone else of their possessions is a cowardly and idiotic thing to do.
Often, we discover just how stupid crooks can be. They rarely think ahead or are prepared when the consequences of their actions appear.
But this duo of numbskulls really proved how dumb robbers can be when they robbed a bar. A cop bar.
According to The Baltimore Sun, a pair of armed robbers attempted to hold up a small bar Tuesday evening … except that the bar was across the street from a police precinct building and playing host to off-duty cops celebrating a fellow officer's retirement.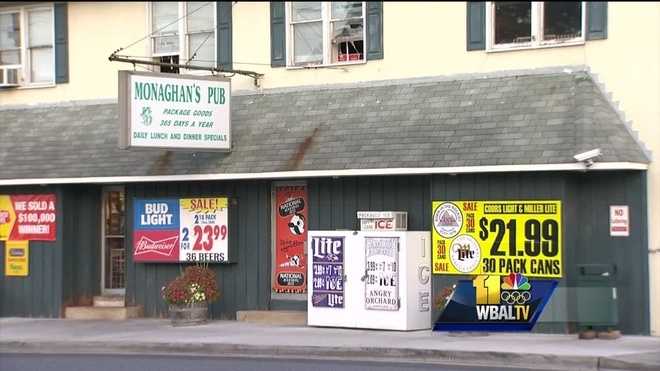 The men demanded cash and then fled the scene, only to be chased down and caught just moments later. Police have now charged 21-year-old Joseph McInnis III and 22-year-old Tyree McCoy with armed robbery, theft and related offenses, such as possession of a firearm.
"It's kind of odd you would even attempt it," Jack Milani, owner of Monaghan's Pub, told The Sun. "(Officers) are always in here. There was a decent amount of them."
WBAL-TV reported that McCoy and McInnis entered the bar around 5:30 pm, approached the carryout counter and robbed it at gunpoint while dozens of officers were celebrating in the main room.
"At that time, the person who had been behind the counter knew that there was a retirement party for a police officer happening, so they went into the other portion and alerted the officers to the fact that they had just been involved in an armed robbery," explained Baltimore County police Officer Jennifer Peach.
How stupid do you have to be to rob a bar across the street from a police station? That alone should be a warning that there are lots of cops around. But considering its close proximity, you would have to assume plenty of officers drink there after work.
It's even especially hilarious, considering the bar was full of cops that night, celebrating. Talk about bad timing! On any other night, there may have only been one or two cops at the scene. That night, however, a whole bevvy were on hand for the party.
These are perhaps the two stupidest crooks alive.
At least they were apprehended and will face the appropriate charges. Maybe they'll learn from this. Maybe not.
Source: Conservative Tribune