It's becoming more and more apparent that the real power within our nation lays not in the nation's capital, but rather behind the benches in courtrooms.
Unfortunately, that power is not always being wielded for the greater good. There has been an alarming rise in the practice of politicizing from behind the bench, and that's allowing simple rules of laws to be open to interpretation based on political leanings.
So what can be done to solve that?
Fear not, President Donald Trump and his administration are on the case.
The Washington Examiner shares the scoop.
The Senate confirmed as many of President Trump's federal appeals court nominees last week, four judges, as it confirmed during former President Barack Obama's entire first year in office.
Republicans controlling Congress in the Trump era are moving at a much faster clip than Democrats ever did during Obama's tenure.
Four federal appeals court nominees were confirmed by the first anniversary of Obama's inauguration, while Trump already has placed eight judges on the appeals courts, according to data compiled by the Federal Judicial Center.
While this is fantastic news, it doesn't make it any less sad that such things are even necessary.
Rules of law are increasingly becoming collateral damage in the never-ending argument over partisan politics.
As such, the courts have become another pawn in advancing the liberal agenda.
Thankfully, Trump and the GOP are taking the necessary steps to mitigate those risks.
Trump's shaping of the federal courts is being made possible by Republicans in the Senate and White House, who are working together in an unprecedented fashion to confirm conservative judges.
Unlike Justice Neil Gorsuch's confirmation to the Supreme Court, which required killing the Senate filibuster for high court nominees, Senate Republicans' newest accomplishment in loading up the federal judiciary with Trump judges came without changing Senate rules or traditions.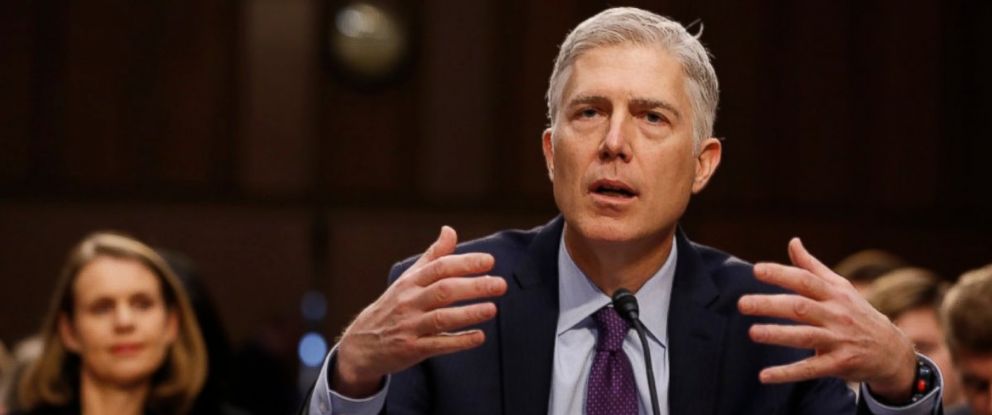 The groundwork began with Senate Judiciary Committee Chairman Chuck Grassley's work behind the scenes to overcome Democrats' opposition so that he didn't have to make changes to the Senate's blue slip procedure.
Under the Senate Judiciary Committee's blue slip tradition, a state's senators are consulted by the administration before a president nominates a judge from that state, regardless of party affiliation.
The states' senators historically have then had the opportunity to request a block of the nominee from receiving a Senate Judiciary Committee hearing and vote.
In short, the balance of power is shifting – but it's still going to take some doing to get things where they need to be.
Hopefully, that will lead us back to a point in which the rule of law is the final say as opposed to which way the wind blows in the noggin of those that sit behind the bench.
We'll dare to dream on that, but you can color us less than surprised if the Left finds another way to throw a wrench into things.
Source: Washington Examiner
[playbuzz-item item="aa8ead25-9865-4783-8f93-a8208abe66fb" format="poll"]