The media has tried to kill Trump's efforts to make America safe. They are failing.
Under the President, ICE and other law enforcement agencies are ending illegal immigration.
They've just announced a huge milestone, one that represents how effective they are under Trump.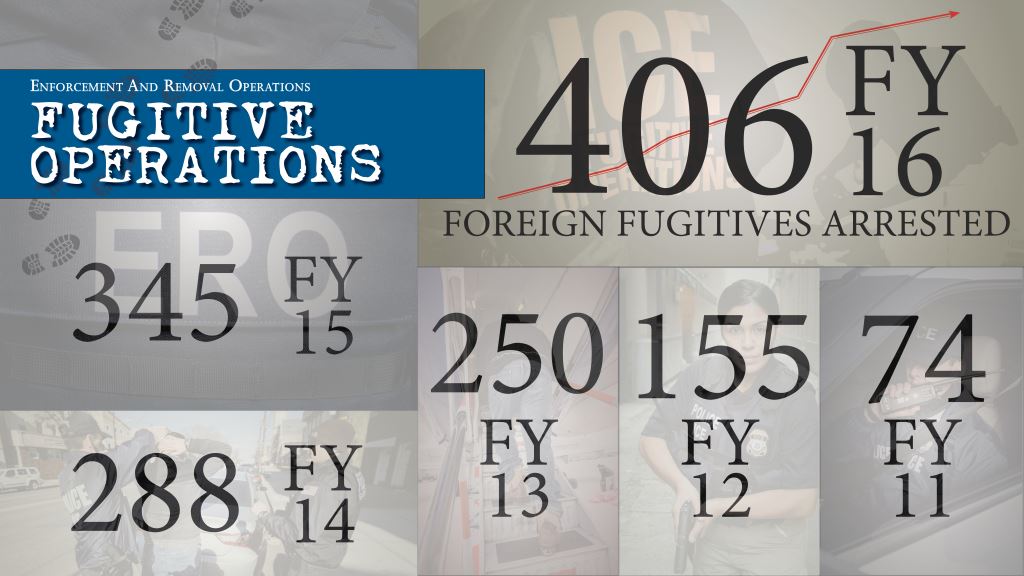 On Wednesday, ICE made history when it announced that it had captured its 400th international fugitive of the year back on June 8. In all of 2016, ICE statistics show that the agency caught a total of 406 fugitives.
That means the agency is on a pace to double its arrests from the last full year of the Obama administration.
The 2017 total also accounts for almost a quarter of the 1,700 foreign fugitives that the Enforcement and Removal Operations wing of ICE has caught since 2009.
"ERO's 400th foreign fugitive arrest of the year was Rafael Alberto-Burgos, a 43-year-old national of the Dominican Republic and citizen of Spain, wanted by Spanish authorities for homicide," ICE's statement read.
"Alberto-Burgos is suspected to have participated in the 1997 murder of his ex-girlfriend, whose remains were found on a Barcelona highway.
"Alberto-Burgos was admitted to the United States under the Visa Waiver Program in 1997 and remained in the United States beyond his authorized period of admission.
In 2000, Spanish authorities issued an arrest warrant for Alberto-Burgos, and in 2015, the International Criminal Police Organization (INTERPOL) issued a Red Notice for his arrest on behalf of Spain."
For a wanted murderer to evade justice for so long is unacceptable. This man murdered his girlfriend, but was able to hide out for years, because the United States wasn't doing its job.
Spain issued an arrest warrant in 2000. It's taken seventeen years for the man to be finally brought to justice. INTERPOL had to get involved in 2015, but even that wasn't enough. It took the efforts of the Trump administration—which strengthened immigration enforcement—to finally capture this man.
For years criminals and illegal aliens have flooded American. They were escaping justice from countries in which they committed terrible crimes. Do you think they suddenly reformed their ways once they got here?
Do you think the United States should be harboring violent criminals, drug runners, rapists, and murderers?
This 400th capture is a win for everyone. Everyone that wants a safer, more stable, America.
Source: Conservative Tribune